Brazil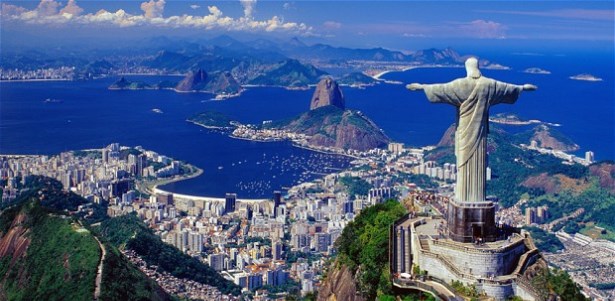 Where to Stay in Brazil
The city and village names may be a little unusual and difficult for visitors to pronounce, but Brazil is like that … an unusual country that is home to some of the best tourist destinations in all of South America. From major cosmopolitan cities that never sleep, to quiet deserted beaches to the unique Amazon jungle…Brazil has it all! Accommodation in Brazil is easy to find and book and there is something for everyone. Let us start with energetic and vibrant Rio de Janeiro, and have a look at the best hotels in Brazil that are available in this city.
Brazil hotels in Rio de Janeiro
Whether you have come to catch a wave off Prainha, hike the Tijuca rainforests or just soak up the sun on Ipanema Beach, there is plenty of accommodation in Rio to choose from. Perhaps you would like to spend some time in a Brazil beach resort? Have a look at the Boutique Hotel Gavea Tropical in Gavea, or the Ocean Drive Resort in Barra da Tijuca. There are also many luxury beach and city hotels to choose from, and apartments in Brazil are another good choice, especially for families. There are many to choose from including the expensive Ipanema Vieira Souto residences and the more affordable Next Flat Service apartments in Barra da Tijuca. For golfers who like to combine a great round of golf with a sumptuous hotel, the superb Hotel Santa Teres – Relais & Chateaux is for you!
Brazil Hotels near the Amazon
The mighty Amazon jungle is a unique landmark in Brazil and attracts thousands of visitors each year. A good place to establish a base for yourself is the city of Manaus; from here there are dozens of excursions you can undertake into the jungle, and still get back to the comfort of your air-conditioned Brazil hotel every night. At the top end of the scale, you can choose a luxury hotel in Manaus such as the Caesar Business Manaus or the Tropical Manaus, but if you are travelling on a budget there are also a good selection of hostels in Brazil as well as cheap Brazil hotels in the city such as the Comfort Hotel Manaus or the Sleep Inn Manaus, both of which are inexpensive and very good value for money.
Best Brazil Beach Resorts
Brazil is blessed with more than her fair share of brilliant beaches and many villas and all inclusive resorts in Brazil are situated on these beaches. Just of few of the many to look at are Ponta Dos Ganchos Exclusive Resort in Santa Catarina and the Pousada Maravilha resort in Fernando de Noronha. Paraty is a beautiful part of the coast with wonderful Brazil beach resorts to enjoy, and two great 5-star hotels in Brazil to relax in: Hotel do Bosque Angra Dos Reis, close to the beach and the Pousada do Sandi in the historical centre.
Porto Alegre Hotels in Brazil
In 2014 Porto Alegre will be the host city for the Football World Cup, and if you are thinking of attending, you need to book your Porto Alegre hotel well in advance. There are several 3 and 4-star hotels in the city, as well as hostels, apartments and two luxury hotels, the Plaza Sao Rafael Hotel and the Sheraton Porto Alegre Hotel. Book your hotel in Brazil online now to avoid disappointment, and find where to stay in Brazil.