Argentina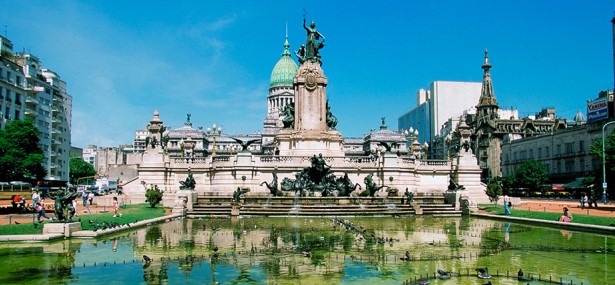 Where to Stay in Argentina
Argentina has a great deal to offer visitors – some of the most spectacular natural beauty and many outstanding unique features make this a must-see destination, with something for everyone. Tourists and locals alike flock to see some of the best out-door attractions such as impressive waterfalls, glaciers and towering mountain peaks. There are loads of diverse outdoor activities too, ranging from whale watching, hiking, skiing and even wine trekking. Reading about it is interesting, but actually doing it all is better, so browse our listing now and see the many places to stay in Argentina and book your perfect hotel in Argentina right here online with us.
City Hotels in Argentina
Visitors are most likely to start their Argentinean adventure in Buenos Aires, which is a very cosmopolitan city very reminiscent of cities found all over Europe. Buenos Aires is home to many of the best hotels in Argentina, but there are also several other types of accommodation in Argentina to choose from in the city, including apartments and mid-range hotels. There are also many hostels in Argentina, and Buenos Aires has no less than 114 to choose from, making it possible to enjoy the city on the most limited budget. Two of the best luxury Argentina hotels in the capitol are the splendid Algodon Mansion Hotel and the exceptional Hub Porteno Hotel, both in the popular Recoleta area.
Accommodation in Argentina's most popular destinations
The Iguazu Falls are probably the star attraction in Argentina and draw about a million visitors every year. Of course, there is plenty of hotels in Argentina to accommodate them, ranging all the way from the 5-star Sheraton Resort and Spa to several back-packer hostels.
El Chalten is a very popular spot for hikers and climbers who come to admire the incredible scenery and perhaps have a go at climbing Cerro Fitz Roy. There is plenty of accommodation here, with everything from expensive luxury 5 star hotels in Argentina to more humble hostels, B&B's, guesthouses and self-contained, serviced apartments in Argentina.
Bariloche is the place to go for winter sports, rafting, hiking, fishing and fabulous Swiss chocolate! Here you will find some great luxury hotels and resorts in Argentina; try the Nido del Condor Resort and Spa for some pampering, or the very affordable Aldea Andina resort which is very child-friendly and offers apartment-style rooms with kitchenette.
Mendoza Province Is where all that fabulous Argentinean wine comes from! The best way to see the area is to make Mendoza city your base, and then either do a bus tour of the various estates or organize a car rental. There are some great Argentina hotels, apartments and hostels to choose from, and in addition to visiting the many wineries, this is also a good part of the country for hiking, rafting or skiing at near-by Los Penitentes, Los Molles and Las Lenas. Book online to find where to stay in Argentina and obtain the best deal on accommodation in Argentina right here and come and enjoy an excellent adventure holiday.