Papeete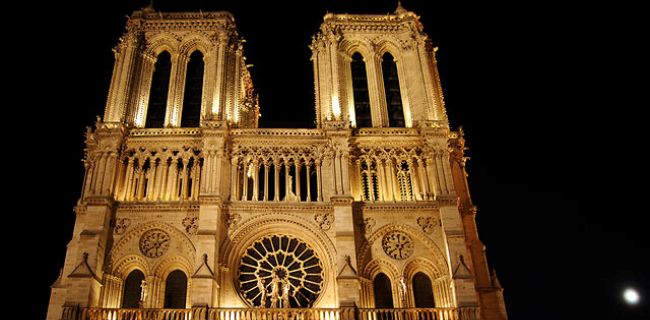 Hotels in Papeete, French Polynesia
Book resort accommodation in Papeete
French Polynesia is the perfect tropical paradise and relaxing escape that offers its visitors and local residents the very best in island living. Being the capital city, it should go without saying that Papeete is one of the top destinations for tourists. It is the location of the only international airport and is therefore the main access point for foreigners. Upon reaching Papeete, tourists can then choose to spend their time in this city and book into one of the many luxurious hotels and resorts in Papeete or they can make their way by air or sea to other nearby islands.
The best things to do in Papeete
If you plan on booking your stay at one of the Papeete hotels, it doesn't mean that you are in any way stuck in this city. You can still visit Moorea and make a day of it. Book a round trip on the Aremiti Ferry and enjoy the sights there, back and on the island itself of course. Depending on the ferry you choose, travel times may vary. The fastest ferry takes about 30 minutes which still gives you plenty of time to enjoy the views of the lagoon, stunning waterfalls, mountains and you may even spot some playful dolphins. If you don't plan on visiting Moorea but you would still like to explore the lagoon, there are a number of boat tour companies and cruises to choose from. Make sure that you check what each of them offers before making your final decision.
The Robert WAN Pearl Museum is the only pearl museum in the world and, since you might end up purchasing a pearl or two during your visit, it would be good to gain some insight into the history of the industry.
In terms of architecture, the Notre Dame Cathedral might look like an ordinary church. However, when you step inside, you will notice how very special this place is. Notice the fascinating stained glass windows and other truly original indoor features.
Shopping and other activities
There's nothing better than rising early, leaving your Papeete resort accommodation or hotel room and heading for a local fresh produce market. Fresh produce is always best when you buy it in the morning. So, before you head out to the beach for the day, stop by the market and pick up your favourite healthy snacks to nibble on throughout the day.
The Municipal Market is great for shopping for a variety of goods. From fresh fruit and vegetables to arts, crafts and souvenirs.
You will also notice that there are a number of pearl vendors in the city. Do yourself a favour and shop around before making any purchases. There are vendors that sell loose pearls and there are jewellers who have these exquisite masterpieces already set in jewellery ready for you to wear. Of course, the latter will fetch a higher price but it will give you the instant pleasure of being able to wear your new pearl to dinner that very same night.
You may want to leave your jewellery and other similar items at home, however, if you plan on going on a 4WD adventure trip or another type of tour. These tours are so exciting that you could easily lose track of small valuables so limit yourself to taking nothing more than what you absolutely need.