Moorea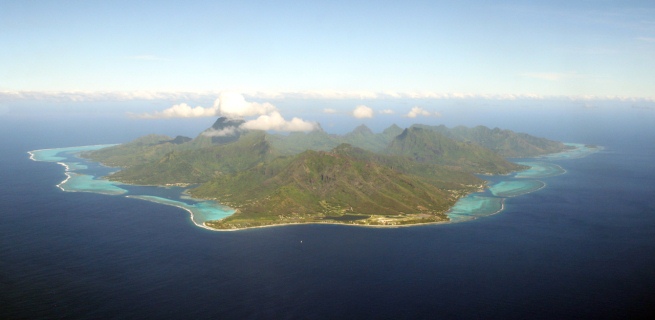 Hotels in Moorea, French Polynesia
Compare resort accommodation in Moorea
Moorea is one of the most visited spots in French Polynesia and is the top choice for many honeymooners from around the world. The perfect scenery, island life and that sense of escape from your day to day life is what we all need to truly relax. Since Moorea welcomes so many guests throughout the year, it's no wonder that there are a number of different kinds of Moorea resort accommodation for guests to choose from. Choosing the right resort or hotel in Moorea is important since you want a room with a view, facilities like your own ensuite bathroom and located close to your favourite attractions.
The best attractions in Moorea
Moorea can be accessed by sea or by air. If you choose to fly in, you will need to fly Air Tahiti from Papeete. The flight will offer some superb aerial views. On the other hand, if you prefer to travel across the water, you can take your pick from various ferries. This trip also has its advantages and will allow you to get a very different view of your surroundings from onboard the ferry. If you prefer, you could always choose to fly one way and return by ferry to make your transfer back home. This way, you get the best of both worlds!
Most of your time in Moorea is sure to be spent in and around the crystal clear water. If you are travelling with children, then you will most probably be on the lookout for family friendly activity. The Lagoonarium is just the place to go for water fun, snorkelling and an opportunity for the kids to play and learn about the local sea life.
For some of the very best views of the area, you can plan a trip up Magic Mountain or Belvedere Lookout. If you have any concerns about the narrow roads, you can always hire a guide to drive you up and down. Alternatively, you can make your own way up via various methods.
For some local entertainment, make sure that you visit the Tiki Village Cultural Centre and enjoy watching some traditional dancing, stone carving, painting and weaving.
Other top Moorea activities
If you are less inclined to take the self-guided tour approach and would much rather have a trained professional show you around, then make sure to browse through your options while planning your trip. Just as you would compare hotels and resorts in Moorea online, so too can you do the same with tour companies and guides. Compare their services, duration of the tours, added extras and the price of course. If they offer to pick you up and drop you off at your Moorea hotel accommodation then is a definite advantage.
Tour operators in Moorea offer ATV tours, boat trips, scenic drives, whale watching trips and diving excursions.
As far as local shopping is concerned, it's no secret that pearls are the number one product in these parts. You will notice a number of pearl vendors everywhere you go and it's always a good idea to shop around and get an idea of the prices before you buy.
The White House (La Maison Blanche) in Maharepa is housed inside a fantastic turn of the century, colonial style building. Here you will find a wide variety of locally made jewellery, clothing, authentic souvenirs and more! This is the best place to shop for mementos of your trip as well as gifts for loved ones back home.
Take some time to visit the local art galleries as well. You don't need to squeeze a huge painting into your bag but you might find the perfect, small or medium sized piece of art that will look great in a particular part of your home or office.