Nadi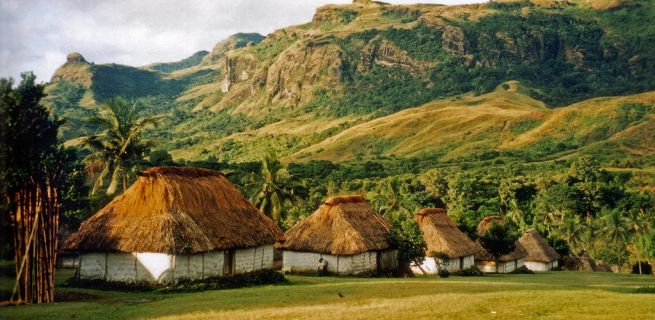 Hotels in Nadi, Fiji
Nadi is located on the western side of the main island of Viti Levu in Fiji. It is filled with people from all over the world including Indian and Fijian locals and foreign tourists. Visitors flock to this part of the world mainly for its remote location and the fact that the best hotels in Nadi, Fiji are so cheap compared to other destinations. By saving so much money on the hotel bill, tourists can afford to spend extra on meals and activities.
Top things to do in Nadi, Fiji
One of the most popular activities in Nadi, Fiji is a trip to the Sabeto Hot Springs and Mud Pool. This is the perfect way to kick start or finish off your vacation. Enjoy the therapeutic properties of the mud pools and the beautiful scenery as you soak in the hot spring water. There is no better way to get rid of stress and get the most out of your Fiji trip.
Island life would not be the same without a little fun at the beach! Whether you simply want to relax in the sun while the kids build sandcastles or you would like to give surfing a try, the water is ready and waiting for you! There are surfing schools in the area for beginners and novice surfers.
A visit to the Navala Village will prove entertaining for the whole family. Here you will be able to see older, more traditional thatched style homes. In many other villages, such homes have been replaced with more modern materials and styles and that's what makes this village so special and unique.
Interesting Nadi sights
The Garden of the Sleeping Giant was started back in 1977. It is a truly remarkable sight that is home to over 2 000 types of orchids. Taking a walk through this plantation is not just a treat for the eyes but the sweet, fresh air is as pleasurable as it is beneficial.
The Sri Siva Subramaniya Temple is a very rare Hindu temple and the largest of its kind in the southern hemisphere. Its architectural style is very rarely seen outside of India itself and it holds a number of sacred statues that were brought over from India.
Another popular and colourful Hindu temple is the Subar Maniya and this is another prominent local religious point of interest that attracts many tourists.
Deciding where to stay in Nadi need not be a time consuming affair. There are various types of accommodation in Nadi, Fiji that will suit even the tightest of budgets. Take a look around at all the resorts and hotels in Nadi and you will be amazed by all the fantastic cheap hotels in Nadi. Bear in mind that online bookings are usually the best way to qualify for the best Nadi hotel deals.