Townsville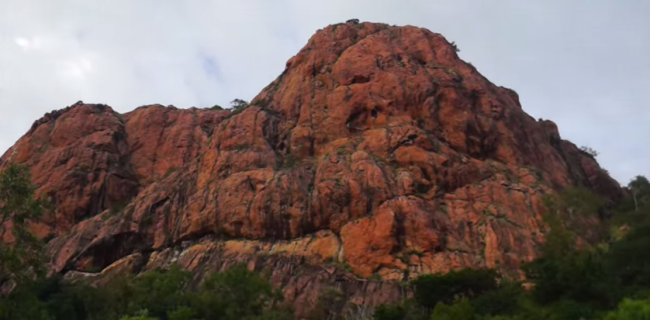 Hotels in Townsville, Queensland, Australia
Book hotel accommodation in Townsville QLD
Townsville is located on the north-east coast of Queensland and is adjacent to the central portion of the famous Great Barrier Reef. Due to its wonderful location, numerous sights and superb weather, tourists are drawn to this area every year. In order to properly cater for this regular influx of visitors, Townsville accommodation varies from luxury apartments to cheap hotels and hostels for those on a tight budget. It should go without saying that this is an ideal location for anyone looking to explore the Great Barrier Reef and the extraordinary life below the waves.
Top Townsville attractions
One of the most popular activities for locals and tourists is a stroll along The Strand. There are plenty of wonderful natural sights to see including a fabulous beach. It's also a great place for kids to play and the children's playground is the perfect outdoor activity for young visitors.
Castle Hill is situated right in the middle of town and is a must if you want to experience the best views of your surroundings. If you intend on exploring this area, you should wake up bright and early, leave your Townsville hotel room and make your way up the hill during the early part of the morning for the best experience. The air will be wonderfully crisp and fresh as you hike up and, when it begins to warm up, you can take an easy trip back down without having to battle to much against the heat. Once you reach the bottom, you might wish to return to your accommodation in Townsville QLD to freshen up before you continue exploring.
The Billabong Sanctuary is a hit with old and young visitors. Here you will be able to get a closer look at local wildlife including koalas, wombats and crocodiles. You might even be able to feed a kangaroo!
Located in the Paluma Range National Park are the famous Jourama Falls. If you enjoy camping, there are camp grounds in the park and this will allow you to spend additional time exploring all the different trails. Although the falls are the main attraction, there are several other sights to enjoy along the way including smaller waterfalls and rock pools.
Other great things to do in Townsville
If you want to enjoy and experience the wonder of the Great Barrier Reef but you're not much of a diver, you can always visit the Reef HQ Aquarium. There are all sorts of life forms on display and your visit can easily keep everyone happy and entertained for 2 hours. There is also a café here where you can enjoy a bite to eat or refreshment before making your way to your next activity for the day.
For some tranquillity outside the walls of your hotel or motel in Townsville, you can take a walk around the local Botanic Gardens or Queens Gardens. A stroll through such scenic and quiet parts makes for the perfect evening activity.
In terms of dining in the evenings, you might notice that several hotels in Townsville open up their restaurants to all for dinner. Many even allow non-guests to enjoy breakfast or lunch too. If you prefer a different setting, you can also visit one of the local bars, cafés or other restaurant type establishments in the area.
If in doubt about local activities, you can always sign up for a guided tour or two during your stay. Tours in Townsville include sightseeing trips around town, diving excursions, fishing expeditions and other bike and boat tours. While some tours have a meeting point, others are more than happy to pick you up from your Townsville accommodation and will drop you off again once the tour comes to an end.