Mandurah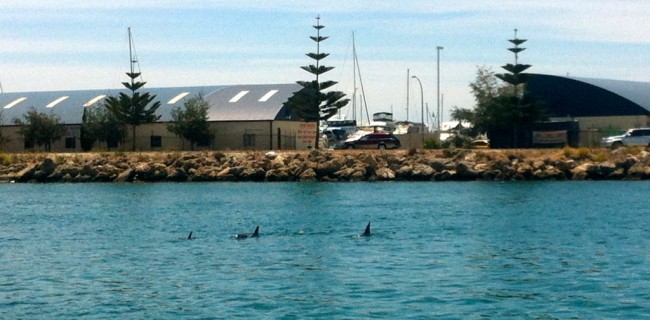 Hotels in Mandurah, Western Australia
Compare hotel accommodation in Mandurah WA
Less than 100km from Perth, Mandurah is the second-largest city in Western Australia. Local wildlife such as dolphins, shags, pelicans and the blue manna crab as well as protected waterways, superb beaches, fishing and boating attract plenty of local and foreign tourists to these parts. Accommodation in Mandurah is known to be somewhat more expensive than some other locations. However, that said, if you are specifically looking for cheap Mandurah hotels, you can find some of the best hotel deals online. Instead of booking in at a luxury hotel, visitors can reserve a room at a more affordable option like a bed and breakfast or 2 star hotel instead.
What to do in Mandurah
Once you arrive, you most likely want to get settled into your Mandurah hotel room, unpack and freshen up before heading out. As soon as you do venture outside, the best place to go first is the local visitor's centre. Here you will find plenty of information regarding the local attractions as well as maps to help you find your way around.
The Dolphin Quay is an absolute must see at least once during your visit. Whether you come here for an early morning or evening stroll, the views are superb. Sit down, enjoy a bite to eat and take in your surroundings. You can also do some shopping here and this is a real hot spot for visitors in search of quality souvenirs.
Silver Sands Beach is quite close to the city itself and is a wonderful place to spend the day. The waters are calm, the air is fresh and it's the perfect place to let the kids play or simply enjoy a morning or evening stroll. Alternatively, you could also try Halls Head Beach or simply ask some of the locals where the best and closest beach is to where you are staying.
Abingdon Miniature Village is a great place for the whole family. Your visit could easily keep everyone occupied and entertained for several hours and the miniature architecture is as much fun for old as it is for the kids.
The Australian Sailing Museum is a great place to visit and they have a lovely restaurant that even allows man's best friend. That's right! You can expect to see waiters bringing out water bowls for their doggy guests and there are also some dog treats on the menu!
Other things to do in Mandurah
When in doubt, just like any other holiday destination, you can always sign up for a guided tour. One of the most popular tours will take you on a cruise of the nearby canals where you can get a closer view of the local wildlife including various types of birds and some playful dolphins.
There are also wine tours available which is great for those who would like to taste some of the local produce without having to worry about driving back to their Mandurah hotel accommodation or into town.
If you are in particular need of some pampering, be sure to make a booking at one of the local spas and enjoy your favourite treatment or treatments performed by skilled professionals.