Kings Cross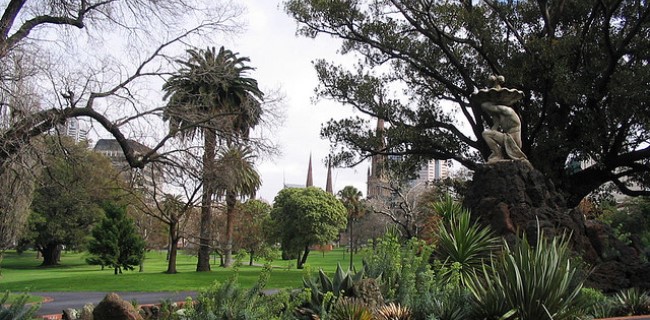 Hotels in Kings Cross, Sydney NSW, Australia
Book Kings Cross hotel accommodation online
Located about 2km from the Sydney CBD, Kings Cross is known as an inner-city locality. Over the years, this area has undergone several changes. Today, The Cross as it is locally known, is often frequented due to its abundance of bars, clubs and restaurants. Visitors will also notice that many hotels, hostels, apartments and other forms of accommodation are located in and near Kings Cross which adds to convenience in terms of cutting down on travel time to and from the bar, restaurant or your favourite nightclub.
Kings Cross Nightlife
When booking your hotel in Sydney, you should definitely consider making your reservations close to or even in Kings Cross. There are plenty of restaurants, bars and other places to enjoy a meal in this area so you won't have to dine in at your hotel every night.
Since the area is known to be filled with some unsavoury residents, it is best to play it safe and be aware of your surroundings at all times. Avoid wearing expensive jewellery, don't carry around large sums of cash and, when you do visit, make sure that you keep your ID or passport safe.
If you notice a particularly deserted area, dimly lit streets or alleys, avoid them just like you would back home. A little bit of common sense can go a long way. Once you are inside the restaurant, club or wherever you intend on spending the night, you can relax to a certain extent. Much like any club or restaurant anywhere else in the world, you should practice safe habits but there is no need to be overly concerned about safety.
While walking around, you should also avoid any confrontation with any of the locals. Avoid the homeless and listen to your instincts. Following this bit of advice will ensure that you have a safe and enjoyable night out.
Daytime attractions in Kings Cross
Kings Cross is not just about the local nightlife. In fact, you could leave your hotel room in Kings Cross and explore the streets from morning to night and never get bored!
The El Alamein Fountain is located at the entrance to the Fitzroy Gardens. This fountain is a memorial that honours the soldiers who fought and died in 1942 in the battles at EL Alamein, Egypt during the Second World War.
The Coca-Cola sign is seen more as a landmark than an advertising billboard. It is often referred to as The Gateway to the Cross because it is such a dominant feature.
At the intersection of Darlinghurst Road and Victoria Street, you will come across the Fire Station which was built between 1910 and 1912.
A popular Sunday nightclub, The Tender Trap hosts the most popular cabaret shows in the area. The building in which these shows take place dates back to the 60s and, until the early 90s, it was the home of the Les Girls "drag queen" show. The building has been preserved in perfect 60s style architecture and there are plenty of good times to be had here!
It's also worth mentioning that, in the autumn of every year, the Kings Cross Food and Wine Festival attracts many additional visitors. If you hope to attend this fantastic event, make sure that you book your Kings Cross accommodation in advance because rooms tend to fill up fast!