Geelong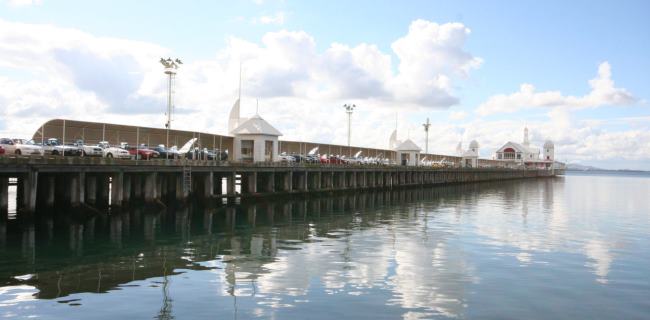 Hotels in Geelong, Victoria, Australia
Book hotel accommodation in Geelong online
Less than 100km from Melbourne, the city of Geelong has grown from its busy gold mining days to one of the country's main producers of wool, paper and rope. The city also attracts millions of tourists each year thanks to its lovely beaches, historic sights and other attractions. In terms of places to stay, Geelong offers everything from 5 star accommodation to cheap hotels in Geelong. No matter your budget, a quick search online will reveal the best hotel deals in Geelong to suit your pocket.
Top outdoor attractions in Geelong
Most tourists flock to this area during the warmer months so that they can make the most of all the outdoor activities. Since visitors spend such minimal time in their hotel rooms, you can expect a high demand for cheap accommodation in Geelong so it's essential to make reservations well enough in advance. Eastern Beach is not only beautiful but it is also a popular bathing spot for locals and visitors alike. There's nothing better than packing a picnic basket full of delicious foods and spending the day on the soft sands.
Another relaxing outdoor activity is a trip to the local Geelong Botanical Gardens. The pathways through the garden are easy to navigate and there are no particularly steep parts. Take in all the different displays including the fabulous cactus garden.
The Bellarine Rail Trail is a top activity for anyone in the mood for some biking. The entire trail is a total of about 32km and will take you through the towns of Leopold and Drysdale. It's important to note that there aren't many watering holes along the way so make sure that you pack some snacks and plenty of liquids for the rids. There is a tourist railway that runs from Drysdale to Queenscliff and there is also a walking trail in this area.
A popular relaxing activity, particularly on Sundays, is a walk along Cunningham Pier. Enjoy the view of the water, boats and, if you visit in the evening, you should stick around to watch the sun set.
Historic attractions, sights and other local fun
Whether you want to learn more about the local history or you're simply looking for something to get you out of your Geelong hotel even when the weather isn't too friendly outside, the local museums and historic sights make for a great day out.
Since Geelong is such an important contributor in the wool industry, a visit to the National Wool Museum will provide fascinating details regarding the local history and Geelong's development over the years. This museum also has its own gift/souvenir shop so make sure you stop in here to pick up a little something to remember your trip.
You also cannot ignore the rich native culture of the Aborigines when you visit any town or city in Australia. Their influence is clearly evident in many ways and the best way to gain a proper understanding of their culture and history is by visiting such places as the Narana Aboriginal Cultural Centre.
The Heights Heritage House is another popular location that allows you to quite literally step inside the region's history. This house, unlike many other similar museums, allows visitors to view and visit its many rooms that have not been roped off. There are trinkets and fascinating items everywhere you look so take your time to really grasp it all.
The Mill Markets is a superb place to shop. There are three outlets and one of which is in Geelong. Their main selling point is the fact that they rent out spaces to local vendors so each of their three markets is unique. It's a great place to visit even if you don't intend on buying much. You might find the perfect gift, souvenir and simply enjoy interacting with the friendly locals. If you are still somewhat unsure about what you want to see, you can sign up for a bus tour of Geelong, a helicopter ride or another professional guided tour.