Darwin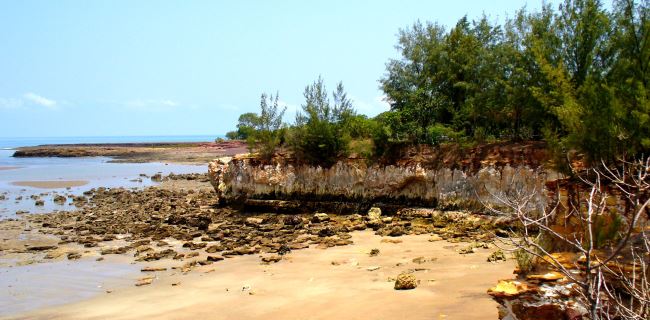 Hotels in Darwin, NT, Australia
Book Darwin hotel accommodation online
Located on the Timor Sea, Darwin is the largest city in Australia's northern territory. The city largely depends on its thriving mining and tourism industries in order to sustain itself and, with plenty of Darwin hotels, resorts and apartments for holidaymakers to rent, there's no shortage in terms of finding the best place to stay. Darwin also offers a wide variety of activities to suit all visitors. So, whether you prefer a fun day at a local water park or trips through the fascinating museums in Darwin, you will never endure a dull moment.
Darwin sightseeing and main attractions
During the hot summer months, Australia's locals and tourists tend to frequent the water features and attractions throughout the country. In Darwin, some of the most popular water fun areas include the Leanyer Recreation Park with its selection of fun water slides for the whole family. Alternatively, you can make your way over to the Wave Lagoon. Here, you can enjoy the perfect temperatures of the wave pool waters, relax in the sun and access to the nearby lagoon is free to the public as well.
Berry Springs is a popular summer hang out for the locals and tourists are encouraged to enjoy the wonderful natural waters, green surroundings and spend the day surrounded by nature. Take your time and keep your eyes open. You never know when you might spot some local wildlife, fish and birds.
The native Aborigine culture is also evident in these parts and, much like any other native group, learning about their culture can give you a unique insight into the history and local culture of Australia in general. Tourists are advised to sign up for a specialised tour in order to really experience the best that this region has to offer in terms of Aboriginal culture.
The East Point Reserve is both a natural beauty and also provides fascinating insight into the local history around the time of World War II.
If you want to enjoy a relaxing walk, shopping, great views and a bite to eat all in one place, make your way over to the Darwin Wharf Precinct. The early mornings and evenings provide some of the best views and, in terms of food, you can take your pick from light snacks and beverages to full sit down meals.
Other things to do in Darwin
When booking your trip to Darwin, or even once you get there, it will be worth your while looking into all the various tour companies in the area. Some offer superb scenic flights, others specialise in boat rides and other companies offer off road adventures. No matter your personal preference or budget, you are sure to find at least one tour that suits you best.
For some of the best local shopping, make sure that you visit the Mindil Beach Markets, the Parap Market and the Rapid Creek Market. From food and fresh produce to souvenirs and handmade arts and crafts, the best place to shop is at the local markets from local vendors. It will also give you the chance to experience life as a local.
Before returning to your hotel room after a long day out and about, you might want to stop off at any one of the many local bars, pubs or restaurants for a drink and bite to eat. Alternatively, if you feel the need, you can get freshened up back at your room before enjoy a night out on the town and enjoy the local nightlife.