Australia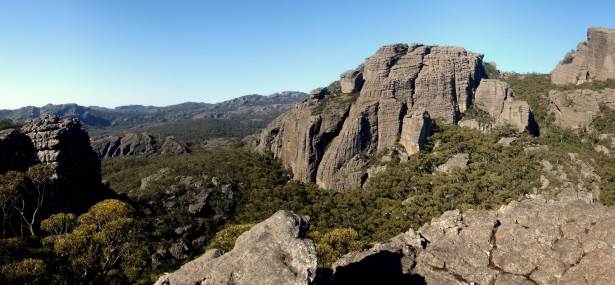 Where to Stay in Australia
Australia accommodation comes in all shapes and sizes, and to suit all budgets. Regardless of whether you are visiting the country on business or for a holiday, accommodation in Australia is really easy to find and book online, and there are plenty of categories available to ensure that you can find just the right type of motel, resort or hotel in Australia to best suit your needs and preferences. While the widest choice of Australia hotel accommodation is to be found in the cities, you will be surprised at how many options exist even in the remote outback, so pack your bags and get to Australia to sample some genuine Down Under hospitality.
Australia Accommodation and Attractions
Australia has an almost unending list of fabulous attractions to visit, and wherever you go you will find great Australian accommodation. From the bright lights and fabulous foodie culture of Sydney, New South Wales to remote and spiritual Ayers Rock in the Northern Territory, you will never be far from a selection of good value Australian hotels.
In the larger cities like Sydney, Melbourne, Brisbane and Perth you will find everything from an in-expensive bunk bed in a back-packer dormitory (many of which offer really good amenities including Wi-Fi, laundry) to a penthouse suite in a 5 Star luxury hotel or resort. In between, there are many more options, with serviced apartments and motels in Australia being very popular with families.
Australian Coastal Resorts and Luxury Destinations
Along the very popular Gold Coast in Queensland there are a string of resorts offering various degrees of comfort, luxury and amenities, perfect for a relaxing beach holiday. If food and wine are more to your liking, take a scenic drive through the Great Southern Wine region in Western Australia, where no less than 77 Australian hotels and motels are waiting to welcome you. If you are travelling with children, choose a motel with self-catering facilities to make life easier.
At the other end of the scale, if you are planning a special occasion trip or that once-in-a-lifetime honeymoon there are no shortage of luxury romantic hotels in Australia options to choose from. Lizard Island Resort, on the Great Barrier Reef is one of the most wonderful places to spend an idyllic honeymoon, and there are several other luxury resorts and Australian hotels just waiting to be discovered.