Oceania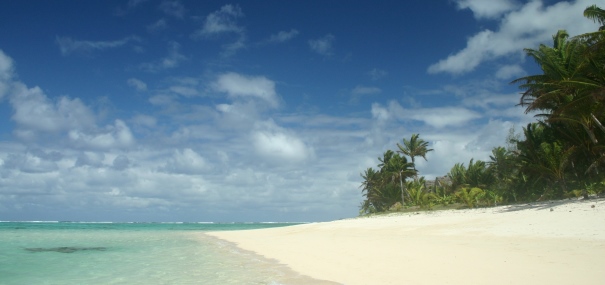 Accommodation in Oceania
Book online for hotels, motels and resorts
The Oceania region is an extensive one and includes a number of different countries including Australia, New Zealand and the South Pacific Islands. Anyone visiting the Oceania region will have access to wide range of Oceania Motels, Hotels and Resorts to choose from. Due to the fantastic variety of choices, visitors can easily find the perfect form of accommodation that both caters to their needs and travel budget. Depending on their location, you will also notice how the hotels in Oceania vary in price and facilities. There are a number of high quality Oceania resorts located on the South Pacific Islands in order to offer the best accommodation to popular tourist areas.
In larger Australian, New Zealand and Tasmanian cities like Sydney, Auckland and Hobart, you will have the widest range of accommodation to choose from. You can find everything from cheap backpacker hostels to decadent, luxurious 5-star hotels and everything in between. So, whether you are looking for an all inclusive accommodation package with all the bells and whistles or you just need a bed to rest your head, you can find just what you need by running a quick and easy search on our site!
Tourism in Oceania
Oceania has some of the most fascinating holiday destination south of the equator, and is a very popular tourist destination for Aussies and Kiwis, as well as International visitors from all over the world who flock to the region to escape the cold during the Northern hemisphere winter. Australia and New Zealand have so much to offer visitors, from modern cosmopolitan cities to some of the most outstanding examples of natural beauty, including the amazing Great Barrier Reef off the east coast of Australia and the awe-inspiring glaciers and fiords of southern New Zealand.
The Islands of the Pacific offer fabulous sun-and-sea destinations such as Fiji, Cook Islands, Samoa, French Polynesia and Vanuatu with an abundance of superb Oceania hotels and resorts to choose from, where the emphasis is on a relaxing holiday in an exotic setting.
Some Examples of Oceania Accommodation Options
Both Australia and New Zealand have many opportunities for overland journeys, where you can pick up a rental car on arrival and then drive from one end of the country to the other; along the way you will have no difficulty in finding hotel, motel or resort accommodation to suit your specific needs. New Zealand has some really fabulous motel accommodation which is perfect for families, offering self-catering and laundry facilities – nothing at all like the seedy "motels" we see in all the American movies!
In Australia, there are many serviced apartment hotels which offer the same facilities for family accommodation. On most of the fabulous Oceania Islands, resort accommodation is the order of the day, but there are also less-expensive accommodation options to be had in motels in some locations.