Virginia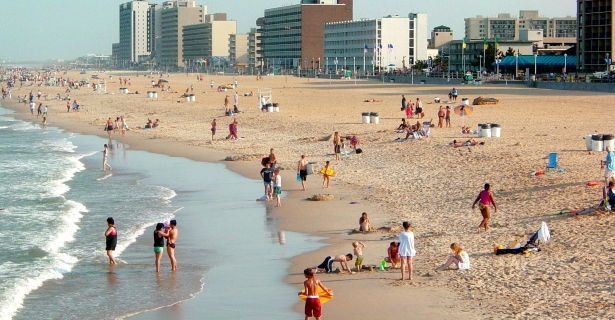 Hotels in Virginia, USA
Compare hotel accommodation in Virginia online
The state of Virginia is often referred to as the "Old Dominion" since it was formerly a dominion of the English Crown. It is also known as the "Mother of Presidents" because most of the previous U.S. Presidents were born there. The history dates back as far as 1607 and it was the first permanent colony established by the English. Today, some of the most popular cities in the state include Arlington, Virginia Beach and the capital city, Richmond. Choosing where to spend your holiday will depend on the kind of sites you would most like to see as well as your budget. Different hotels in Virginia carry different price tags and their location is a huge deciding factor in this regard. The best thing to do is to find out which sites you would most like to see and then look for the cheapest or best hotel accommodation in Virginia, USA. An online search and hotel booking will also help you save a fair amount on your travel expenses and, if you want to tour the state, you can book a rental car at the same time.
Visit the coast
There are a number of lovely coastal cities and towns in Virginia which make for a great getaway. Virginia Beach is probably one of the most popular spots for locals and tourists to enjoy some time by the sea; with plenty of apartment and hotel accommodation in Virginia Beach. A stroll along the boardwalk, a day in the sun or even a fun boat trip are just some of the popular things to do in the area. There are a number of lovely beaches to choose from and, at night, you can be sure to find a wide selection of restaurants, bars, pubs and clubs to choose from. There are also a number of interesting sites to visit like the oldest government-built lighthouse in the United States, Old Cape Henry Lighthouse.
One of the most popular attractions in Norfolk VA is the fine harbour. Take a walk around and enjoy the view of the water and boats. Norfolk is also an important naval base and tourists staying in Norfolk hotel accommodation are able to enjoy guided cruises out to get a closer and better look at some of the navy's vessels.
Another great coastal city to visit is Hampton VA. From your hotel accommodation in Hampton, tourists can enjoy visiting such places as the Virginia Air & Space Center, the famous Hampton University and, for a relaxing day out, Sandy Bottom Nature Park is ideal for a slow walk.
Visiting the capital city, Richmond
A trip to the capital city of Richmond will not leave you disappointed! There really is so much to do in this city that you will need to plan in advance if you want to squeeze it all in, and book your hotel accommodation in Richmond online to compare rates. A trip up to the City Hall Observation Deck is always a hit since it offers some of the most amazing aerial views of the city. The Egyptian Building is famed for its unique architectural style and is also a popular sight among visitors. If you are familiar with the old Jerry Jeff Walker song "Mr Bojangles", then make sure that you visit the Bill "Bojangles" Robinson Monument. The song was so popular that it was re-recorded by several top artists including Harry Belafonte, Sammy Davis Jr, John Denver, Frank Sinatra, Robbie Williams and many more. The famous tap dancer was a native of Richmond and the statue is a perfect depiction of him doing what he loved the most.
The food, entertainment and sights in this beautiful state will help create some of the most memorable holiday moments. If you are planning a road trip in Virginia, make sure that you pre-book your Virginia accommodation online, so you can enjoy at least part of your drive along the scenic coast and make your way back via the interior.