Texas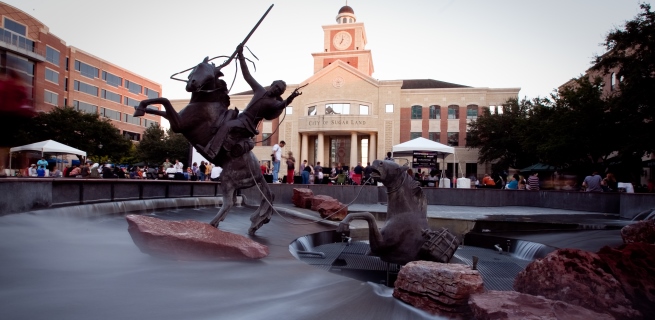 Hotels in Texas, USA
Book hotel accommodation in Texas
The so-called Lone Star State of Texas is appropriately named when one has a look at the State's flag and it fits in well with the general cowboy theme of this part of the U.S. While the largest city is Houston, the capital is Austin. Both cities have plenty to offer their residents and visitors as do many other cities throughout the State. Texas is fairly well-known for its competitive prices and abundance of steakhouses. Due to its location, visitors can also expect a distinct Mexican influence in terms of culture and cuisine. The other good news for tourists is that hotel accommodation in Texas is usually affordable. Book hotel accommodation in Texas online to find where to stay in Texas. Saving on your Texas hotel bill will mean that you can spend more on fun, food and shopping.
Discover Houston, Dallas and Austin Texas
Houston and Dallas are two of the most visited cities in the State. As you make your way down the streets and around town, you will notice distinct features like the tall buildings and the pronounced southern accent of the locals. Kennedy or American history enthusiasts will have much to see in Dallas including a visit to the John F. Kennedy Memorial Plaza and the The Sixth Floor Museum/Texas School Book Depository. Houston is a hub of activity and commerce. A trip to the Houston Museum District will make it easy to visit a number of educational sites of your choice. Local theatres and symphony performances mean that your evening line up will be as full as your day time itinerary.
Austin has everything to offer from indoor skydiving and live music around every corner to hiking and biking around town and the outskirts. The State's Capitol is also an impressive sight. In Texas, their motto is that everything has to be bigger and better. At the time of its construction, the Capitol building was the tallest in the country! It might no longer be the case but it is still a spectacular sight.
Coastal Texas cities
Corpus Christi is one of the most popular seaside cities in Texas. Tourists can enjoy a piece of history by visiting the USS Lexington. It is the most highly decorated aircraft carrier of WWII and is now a floating museum. A trip to the beach should also be on the cards and there are horse farms in the area that offer beach rides too. The Corpus Christi Museum of Science and History is a popular stop and, for those who remember the famous singer Selena, there is a local museum that has been dedicated to her memory. Her father still frequents the museum and, if he is not preoccupied, he takes great pleasure in sharing some of his fondest memories.
Galveston is another popular city near the sea. Ferry rides and boat trips are a popular activity among locals and tourists. The Grand 1894 Opera House is an amazing sight and gives visitors the opportunity to enjoy a variety of local evening entertainment.