Maui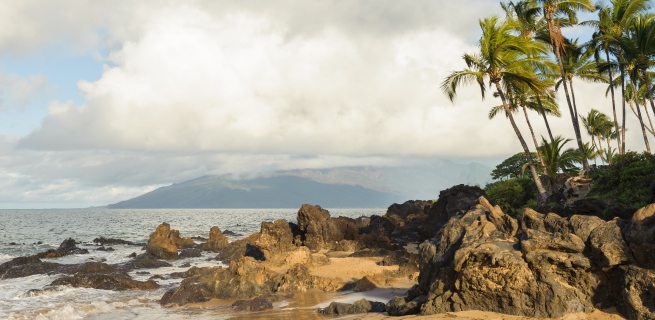 Hotels in Maui, Hawaii, USA
Compare hotel accommodation in Maui
Maui is the second-largest of the Hawaiian Islands in the US and has the third-largest population of all the islands. According to legend, the island was named after the native discoverer's son who was named after the demigod, Maui. The local geography is wonderfully diverse and the warm climate attracts many visitors throughout the year. There really is nothing quite like a getaway on a tropical island such as this. The resort hotels in Maui tend to fetch a fairly high price but, don't be discouraged because there are some great deals out there. One way of finding the best rates is by comparing hotels in Maui online and making your reservation in advance. Although you might spend a large portion of your travel budget on resort or hotel accommodation in Maui, there are a number of free activities like going to the beach and enjoying a scenic walk.
Outdoor activities in Maui
A relaxing day on one of the beaches is the perfect way to take advantage of the sun, sand and sea. Pack your own food, snacks and drinks for the day. The local vendors are likely to charge higher prices than the stores nearby. No matter where you stay on the island, you are sure to have a spectacular beach close to your Maui hotel accommodation. If you want to visit the most popular beaches, then it would be a good idea to do some research before booking your hotel in Maui.
The Haleakala National Park is a great place to spend the day. Many tourists visit this park more than once during their stay and, when you see it for yourself, it's easy to understand why. The Pipiwai Trail in this park can be done on foot or horseback, depending on your preference. The entire trip is 4 miles long which takes you past a magnificent waterfall and offers some of the most amazing valley views. The Haleakala Crater is another top sight to visit in the park. If you wish to make the summit, you will need to set out early in the morning from your accommodation in Maui. The road is winding but very well maintained. If you set out early enough, you can enjoy watching the sun rise. In addition, by reaching the summit early, you can also avoid the crowds.
The Wai'anapanapa State Park is located in Hana and is also great for hikers. The Kapalua Coastal Trail in Lahaina has some of the best ocean views along the way and there's nothing better than that fresh sea air.
Local entertainment
When visiting Hawaii, you simply cannot call your trip complete if you don't take the time to enjoy a traditional Luau. At all the better accommodation in Maui you can enjoy your dinner, perhaps a cocktail or two and prepare to be entertained by local performers! There are also other types of shows available depending on where you decide to stay in Maui and many shows take place outdoors.
If you are looking to do some shopping, make sure that you visit the local flea markets. You will most likely find some great souvenirs and gifts in places like these.
Surfing, snorkelling, diving and many other water activities are very popular all over Hawaii. If any of these activities particularly interest you, make sure that you confirm where the best facilities are located before booking your Maui resort or hotel accommodation.