Hawaii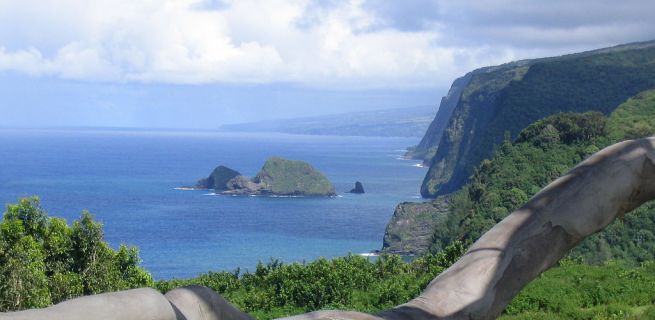 Hotels in Hawaii, USA
Hawaii is the most recent addition to the United States and is the only state comprised only of islands. Due to its beautiful beaches, fabulous tropical climate and active volcanoes, Hawaii attracts a large number of tourists, surfers, volcanologists and other specialists. As a result, the many hotels in Hawaii US, are always in high demand. You can find a wide range of options for accommodation in Hawaii; from 5 star hotels in Hawaii and luxurious all-inclusive resorts in Hawaii to cheaper options like hostels.
Hiking and scenic locations in Hawaii, USA
There are plenty of hiking areas in Hawaii. However, it is always best to check out just how challenging each trail is before you take it on. You can get quite close to some of the active volcanoes in the area but make sure that you do so safely and keep all the guidelines in mind when approaching such areas.
The Kilauea Iki Trail will get you close to some volcanoes and offer spectacular views while the Mauna Kea Summit offers great views of the lava desert. The Pololu Valley Lookout is one of many and arguably one of the most popular due to its amazing views.
Of course, if you are in Hawaii, you cannot ignore the beautiful beaches! Whether it's world class surfing you're after or simply some quality time in the sun, you will get everything you want and more! Top beaches include Mauna Kea Beach, Manini'owali Beach (Kua Bay), Honaunau Bay and Hapuna Beach.
Other things to do in Hawaii
There are a number of local activities designed to suit the whole family. The Mauna Kea Observatory is both spectacular and educational. What better way to learn than through a fun and breathtaking experience?
Kealakekua Bay is one of the best snorkelling locations on the island and certainly worth the trip. You can only drive to a certain point. After this, you will need to hike the rest of the way but it is sure to be unforgettable! Another top snorkelling area is the Kapoho Tide Pools. Due to the dense coral, it is strongly advised that snorkelers avoid wearing any kind of fins. The fins aren't particularly necessary in these shallow waters and they cause more harm than good to the delicate coral and underwater life.
The Pu'uhonua O Honaunau National Historical Park (Place of Refuge) is not only home to a local sacred refuge but also temples and coastal sites. The Hawaii Tropical Botanical Garden is a beautiful as can be imagined. Take your time and feel free to spend hours wondering around and enjoying the sights, sounds and fresh air.
When comparing all the best hotels in Hawaii and trying to decide where to stay in Hawaii, make sure that you take a look around online for all the best prices. The best Hawaii accommodation deals and cheap hotels in Hawaii can be found online. Online bookings are the best way to save time and money while comparing facility photos and customer reviews to help you make the best possible choice.