Winnipeg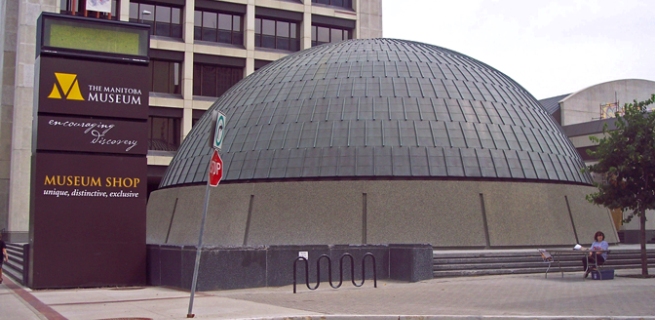 Hotels in Winnipeg, Manitoba, Canada
Winnipeg is both the capital and the largest city in the province of Manitoba. It is a thriving city with much to offer its locals in the line of business opportunities and tourists also have plenty to see and enjoy. The hotels in Winnipeg offer comparative rates according to their services, facilities and star ratings. You are likely to pay more for the best hotels in Winnipeg, Manitoba; the higher the star rating, the higher the rate. There are a number of cheap hotels in Winnipeg and even the best hotels in Winnipeg offer special deals and rates from time to time.
Historic sites and museums in Winnipeg, Canada
The Lower Fort Garry National Historic Site is not located in the city itself but, rather, just a short distance away. Guides and interpreters dress up in 19th century attire and provide an entertaining form of education as you make your way through all the displays. This historic site is the oldest North American stone fur trading post still standing. It is very well preserved and audience participation is very much part of the experience.
The Sir Hugh John Macdonald House Dalnavert is both a museum and a building of historical importance. In addition to this lovely learning experience, you can also enjoy trips to the Manitoba Electrical Museum & Education Centre, the Manitoba Museum, the Winnipeg Art Gallery and the Western Canada Aviation Museum.
Things to do in Winnipeg for all the family
The Forks National Historic Site does not just hold historical importance but it is also the longest naturally frozen skating trail in the entire world! As such it plays host to a number of activities including skating, hockey, sledding, curling and snowshoeing.
A trip to Assiniboine Park is a definite must for anyone visiting Winnipeg and especially those travelling with children. The park has many lovely features including a zoo, miniature train and lush gardens. Kildonan Park also offers green surroundings and play areas for children so make the most of it and let the kiddies use up some of their pent up energy.
If you enjoy viewing animals that you don't usually have the opportunity to get too close to, make sure that you visit Fort Whyte Alive. There are a number of outdoor activities and their massive land is home to various fascinating animals both large and small.
The Tinkertown Family Fun Park, Manitoba Planetarium & Science Gallery and other amusement parks are all big hits among families. No matter the age of your children, there is something for everyone to enjoy in Winnipeg and you will find some of the friendliest Canadians in this fantastic city.
When looking for where to stay in Winnipeg, there is certainly no shortage when it comes to hotels in Winnipeg Manitoba. In fact, there are different forms of accommodation in Winnipeg to suit different needs and even the tightest budget. If you are looking for cheap hotels in Winnipeg Canada, your best bet is to check out all the Winnipeg hotel deals online. There are a number of hostels, motels and other cheap accommodations available throughout the city including downtown Winnipeg hotels and you can enjoy additional savings simply by making your booking online.