Toronto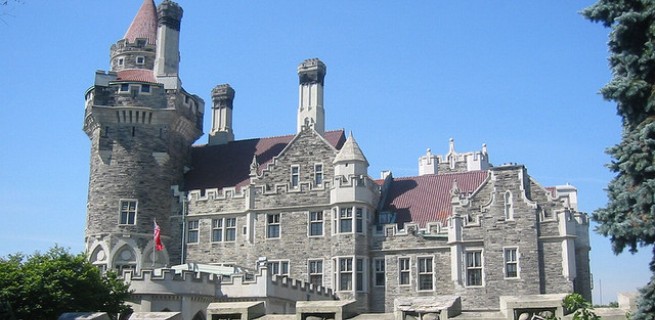 Hotels in Toronto, Ontario, Canada
Toronto is to Canada as New York is to United States. Both are neither capital cities but are the largest in terms of population and cultural diversity; half of Toronto's residents are originally from abroad. As a tourist destination, the provincial capital of Ontario is one of the busiest, drawing 10 million visitors a year as of last count. This huge traffic translates to a robust tourist infrastructure including an assortment of cheap hotels in Toronto for the backpacker, as well as the best hotels in Toronto, Canada for celebrities coming in during the Toronto International Film Festival in early September.
Downtown hotels in Toronto, Canada
Nearby culinary and cultural spots
If nothing else, Toronto's major tourist draw is its highly multi-cultural culinary scene. Toronto is literally the melting pot of cultures in Canada, so if you can't make a round-the-world trip anytime soon, make a date with Toronto and fulfil food fantasies you would otherwise go to great lengths satisfying.
Cabbagetown is a clear favourite and so is Chinatown which also serves Vietnamese and Thai. Hakka Food is Sino-Indian fusion, while Downsview Park Flea Market is everything in between, from Trinidadian to Afghan. And for French pastry, follow the aroma wafting from patisserie and boulangerie down Leaside and Bayview Avenue.
It would also pay to explore Toronto's ethnic neighbourhoods that brim not only with cultural interests but also of where to stay in Toronto within budget. Little Italy, Roncesvalles, Little Portugal and Kensington Market are just a few ethnic enclaves where you can find apartments to rent in Toronto as well as sample more native dishes.
With superb dining scene comes thumping nightlife. Younger audiences troop to Clubland, while the 25+ crowd can be seen at the newer King Street West and Liberty Village. To see and be seen, shop for clothing by day at the fashion district in Queen Street West and make a beeline at the many bars, patios and live music venues at night.
Cafes are practically everywhere; they are either shoehorned in between hotels in downtown Toronto, Ontario in busy intersections, and in quaint neighbourhoods tucked away from plain view. If you stay in a neighbourhood bed and breakfast in Toronto, chances are there are cafes and bagel shops next door.
Explore Toronto's Great Indoors
Being a 'diaspora' hotspot, there's a cornucopia of sights in the capital of Ontario, from the iconic CN Tower to the picturesque century-old castle, Casa Loma. When the weather ruins your outdoor plans – perhaps you have already mapped out your bike route around Lake Ontario – hit Toronto's great indoors and ogle at works of art at the Royal Ontario Museum and dozens of other museums dedicated to ceramics, natural history, sculpture and Inuit art, among others.
And don't forget Toronto's equally gargantuan shopping space. Toronto Eaton Centre alone, the largest in the city, is almost 160,000 square meters! Snag early-bird Toronto hotel deals to save on rooms and spread it around; there are hundreds of retailers to choose from. Staying in hostels in Toronto and similarly affordable accommodation would free up your cash to splurge on memorable activities you will cherish for a long time.