St John's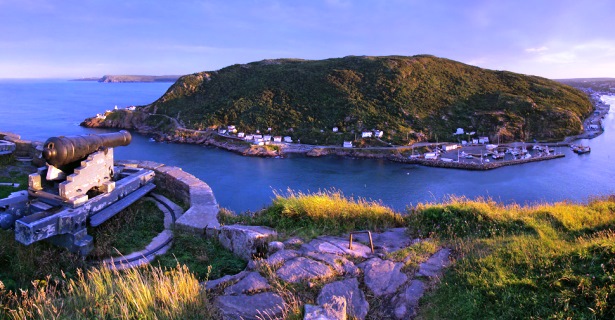 Hotels in St John's Newfoundland, Canada
Find the best hotel accommodation in St John's
St John's is the largest and capital city of the Newfoundland and Labrador province in Canada. Located on the island of Newfoundland, it is considered by many to be the oldest English-founded city in North America. Thanks to the many local attractions, superior quality of life and reasonably priced hotel accommodation in St John's, the local tourism industry is on the rise.
Sightseeing in St John's
The East Coast Trail is a favourite for many visitors and locals. As you explore this stunning part of the country, you will be able to enjoy some of the best ocean and iceberg views. You might even be lucky enough to spot some whales too. For the best experience, make sure that you plan this hike on a clear day so that you can really enjoy the views.
Take a walk up Signal Hill and enjoy the view overlooking the harbour. This hill has been given "National Historic Site" status and is perfect for enjoying the fresh air as you roam around. Cabot Tower is situated at the highest point of Signal Hill and you could very well spot some icebergs from this spot. Be sure to take extra clothes with since it can get windy and a bit chilly at this altitude.
The Cape Spear Lighthouse marks the spot of the easternmost point of land in North America and it is a magnificent spot to visit. For the best views, plan your visit for a clear day.
Since the city was named after Saint John the Baptist, a trip to the Basilica of St. John the Baptist will prove both interesting and provide insight into the local history and religious culture.
If you fancy a longer walk, you can explore the Quidi Vidi Lake Trail which is just short of 4km in length. During the summer months you may even see several rowers training for the Royal St. John's Regatta.
Shopping, nightlife and tours
St John's has a wide variety of speciality shops for you to choose from. Keep your eyes open for locally made arts and crafts since these usually make the best authentic gifts and souvenirs.
As far as the local nightlife goes, you can expect an almost English atmosphere with various pubs and bars throughout the city. There are also some more upmarket establishments if you want something a bit fancier than a pint of beer.
For those looking to relax as much as possible, there are a few local spas that offer various treatments and massages. There are also several tour companies that offer close up views of the local whales and icebergs by boat. If you prefer flying, there are aerial tours and beer fans can take a tasty tour of the Quidi Vidi Brewery.
Kayaking and zip lining facilities are also available in St John's and, for those who would like to hear some spooky local tales, you can sign up for a haunted hike.