Kelowna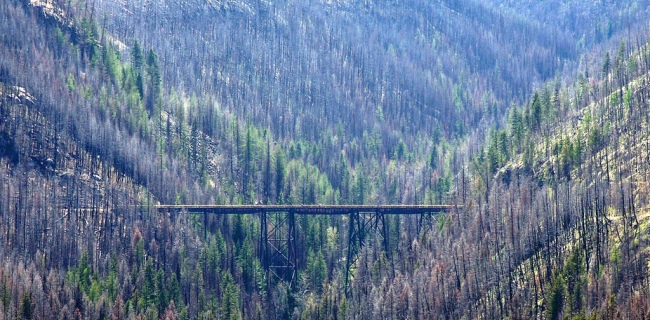 Hotels in Kelowna, BC, Canada
Kelowna is located in the Okanagan Valley and on the Okanagan Lake. Its location means that it has plenty of stunning views, parks and relaxing activities for the entire family to enjoy. With everything that it has to offer, it's no wonder that it is such a popular tourist destination and the hotels in Kelowna, British Columbia are both plentiful and reasonably priced according to their facilities and star rating. More luxurious accommodation in Kelowna will fetch a fair price while hostels offer cheaper rooms.
Top Kelowna scenic attractions
You can just about lose yourself in the natural beauty of Kelowna. There are so many popular scenic areas, walks and you might even find your own private spot while exploring. The fresh air is fantastic and your surroundings will give you the sense of getting in touch with nature.
Myra Canyon Park is perfect for a hike. It's not a long trail as such and, if you set out early enough, you might just catch a glimpse of some local wildlife. Other popular hiking and scenic walk areas include Knox Mountain Park, Waterfront Park and the stunning Fintry Estate & Provincial Park.
Lake Okanagan is not just a pretty sight. It also means that locals and tourists can enjoy activities like swimming, boating, parasailing and other water sports. Shuswap Lake is another great stop if you particularly enjoy the tranquillity that such bodies of water have to offer.
Things to do in Kelowna, Canada
There are plenty of fun activities to enjoy in Kelowna. From a more relaxing round of golf to paintball adventures, there are various options to suit everyone. Horseback riding is very popular and there are a few local stables to choose from. Whether you are a novice or experienced rider, they will tend to your individual needs.
The Okanagan Heritage Museum, Father Pandosy Mission and the Westbank Museum are all top places to visit for anyone interested in learning about the history of Kelowna. Other popular stops include the BC Wine Museum & VQA Wine Shop the Geert Maas Sculpture Gardens Gallery and Studio and the Croc Talk zoo. So, no matter what you are looking for, there really is something to please everyone.
Before deciding where to stay in Kelowna, make sure that you check out all the Kelowna hotel deals online. The best way to find cheap hotels in Kelowna, Canada is by running a search and making your booking online. Not only are all the best hotels in Kelowna making special offers available to online customers but booking online means that you can browse through all the hotels in Kelowna BC until you find the best one to suit your needs and budget.