Perth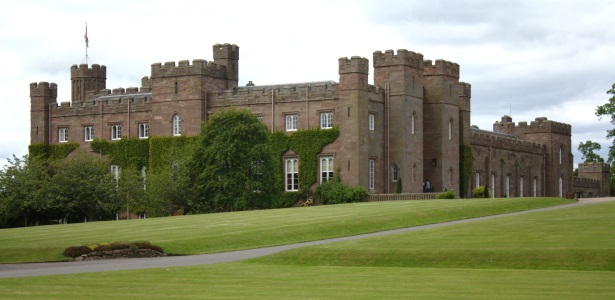 Hotels in Perth, Scotland
Where to stay in Perth, Scotland
Perth is one of those prim and proper cities that would look more at home in England than in Scotland as a 'Gateway to the Highlands.' That image is perhaps fitting for a city that was once a capital of Scotland and the usual residence of its monarchs. After all, Perth was the original home of the 'Stone of Scone' or the 'Coronation Stone' where the very first Gaelic kings sat for their ordination. The stone is now housed at the Edinburgh Castle but the Abbey of Scone where the Stone once stood is two miles northeast of the city centre; originally stood where the Scone Palace built for the Earls of Mansfield between 1802 and 1812, now stands.
Perth rises on the banks of the River Tay, Scotland's longest, and today is a small city throbbing with 50,000 residents, a few dozen hotels in Perth, Scotland, and insurance and banking activities. Perth's history, however, is far older, with the modern city and areas immediately around it occupied by Mesolithic nomads and eventually the Picts. Befitting its ancient character, Perth has managed to maintain a handful of historic churches, abbeys and buildings, including the house of the 'Fair Maid of Perth,' a Valentines novel penned by Sir Walter Scott.
Stay in Perth and follow 'Peter Rabbit'
Follow in the footsteps of one of Scotland's most famous novelist, and several others who called Perthshire home, by exploring the region's literary connections. From your charming bed and breakfast in Perth, Scotland, whose neighborhoods were once home to poet William Soutar, drive to the rushing rivers and waterfalls of Birks of Aberfeldy, honored by Scotland's national bard, Robert Burns, in the poem of the same name.
If you want to combine poetry with nature walks, leave your accommodation in Perth Scotland early and hit the trails of Glen Lyon, whom Scott described as the "longest, loneliest and loveliest glen in Scotland." For the kids with you, Beatrix Potter's gardens in Dunkeld may fire up their imagination in the same way they have shaped the author's Tale of Peter Rabbit. You can even mix woodland walks with Shakespearian flair in Fortingall, where you will get to meet an extraordinary yew, at least 3,000 years old and depicted in Macbeth.
The 'Spirits' of Perthshire
Perhaps no tour of any Scottish city would ever be complete without a taste of its local flavors. While distilling has declined in Perth itself, the region still has plenty of historic distilleries, a homemade version of which can be found in Pitlochry Hills. The oldest distillery in the country is in Crieff, while rare spirits and self-concocted brews can be sampled at Bankfoot and Aberfeldy.