Glasgow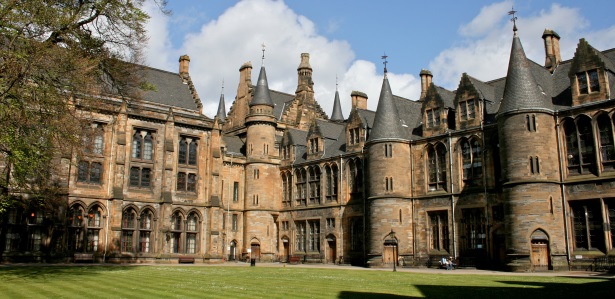 Where to Stay – Hotels in Glasgow, Scotland
Glasgow is the largest city in Scotland. It is also one of the largest ports in the world and, along with its rich history, this makes it quite the tourist destination. The hotels near Glasgow vary from basic rooms to luxury suites. Cheap hotels in Glasgow and hostels cater for those on a strict budget while serviced apartments in Glasgow are obviously a more lavish and comfortable option. When selection your ideal form of accommodation in Glasgow, it's important to plan your trip and the sights you wish to see.
Free Glasgow activities
Whether you have booked in at the most expensive hotel in Glasgow, Scotland or at a basic bed and breakfast or hostel, saving money on your trip is always a bonus. When visiting Glasgow, there are a number of fun, free activities for everyone to enjoy.
The Riverside Museum has been renovated fairly recently and it allows visitors to really get in touch with the old architecture of the late 1800s and early 1900s. The Hunterian Museum and Art Gallery is filled with Roman artefacts, scientific instruments and wonderful works of art as well.
A remarkable historical and religious site is the Glasgow Cathedral. It is the only such structure that managed to survive the protestant reformation in 1560. The gothic architecture and spectacular design attracts visitors throughout the year.
A trip to the lighthouse will give you the chance to take in some really special views of the city and don't forget to visit other free locations like Pollock Country Park. A walk in the fresh air and surrounded by greenery is the perfect way to stretch your legs and relax.
Top Glasgow attractions
The architecture in central Glasgow is enough to attract attention in itself. Some of the most popular structures in the area include the Kelvingrove Art Gallery and Museum, the Glasgow School of Art, the University of Glasgow and the House for an Art Lover.
Visitors looking for a superb shopping experience should certainly make their way to Buchanan Street. Not only is the shopping great but you can take your time and enjoy the local architecture and street performers as well.
The Tall Ship at Riverside was once a cargo ship that operated in this area. It was built back in 1896 and is one of five remaining in the world today. Hop on board and explore the captain's cabin, Engine Room and more!
A quick online search to find where to stay in Glasgow will reveal the best Glasgow hotel deals and other types of cheap accommodation in Glasgow, Scotland. Whether you are looking for a simple bed and breakfast in Glasgow or want the best hotels in Glasgow, booking your accommodation online will yield great savings.