Edinburgh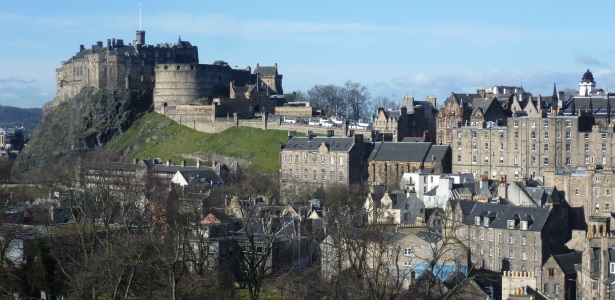 Where to Stay – Hotels in Edinburgh, Scotland
Edinburgh is the capital city of Scotland and one of the top destinations for anyone visiting or travelling through this part of the world. There are plenty of hotels in Edinburgh UK to cater for a wide variety of needs and budgets. If you are particularly in search of cheap hotels in Edinburgh, then your best form of accommodation would be one of the two star hotel rooms or hostels in Edinburgh. If you are looking for the best hotels in Edinburgh anything more luxurious and spacious like serviced apartments in Edinburgh or decadent suite at a five star facility in a luxury hotels in Edinburgh, Scotland will obviously set you back a bit more.
Top activities in Edinburgh
Probably the most popular local activity is a trip to the Edinburgh Military Tattoo. The show is a remarkable display that includes both military skill and precision along with traditional music and fireworks. It's a show that keeps them coming back for more!
The National Museum of Scotland is a fantastic place to get a complete history lesson. There are science, history, art and many other exhibits on display. They truly detail the cultural and historical evolution over the years.
Old Town is the oldest neighbourhood in Edinburgh. It dates back to medieval times and its rich in historical buildings and sites. Take a walk around here and let the history fill your senses!
If you like mysteries, make sure that you visit the famous Gilmerton Cove. This labyrinth is a true archaeological mystery that has plagued researchers for over 300 years.
Popular Edinburgh sites
Arthur's Seat dates back 2 000 years and is one of four hill forts. It is located in Holyrood Park which makes the area an even more attractive family activity. There are numerous walking trails in the park and visitors can enjoy stunning views from various lookout points.
Tour the five decks of the Royal Yacht Britannia and get a true feel for this floating beauty that served the Royal family over four decades. Whether you are a fan of the Royal family or have a love of anything boat related, this is a definite must!
Leave your central hotel in Edinburgh behind for the day and take a trip down to the local Royal Botanic Garden. There are plenty of beautiful garden displays and they are more than adequately labelled too. This is the perfect spot to relax and unwind with the whole family or enjoy some romantic moments with your partner.
The Palace of Holyroodhouse is one of the official residences of the Queen and is a superb place to visit and they also offer tours of the interior.
Craigmillar Castle is an even older structure and dates back to the 14th century. It is where Mary, Queen of Scots, lived as she was recovering from an illness. Plenty of history surrounds this site and it is well-worth the trip.
If you want to find where to stay in Edinburgh, a great way to save money is by booking your accommodation in Edinburgh online in advance to find the best Edinburgh hotel deals on a luxury hotel, or bed and breakfast in Edinburgh, Scotland. Advance bookings always mean savings and by reserving your spot online, you can shop around for real value for money and discounts.