Dundee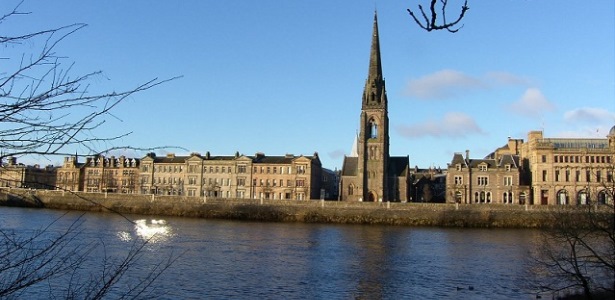 Hotels in Dundee, Scotland
Where to stay in Dundee, hotel accommodation
Dundee, located on the north banks of the Firth of Tay in Scotland's east coast, used to be the country's city of "jute, jam and journalism" due to its rapid growth based on these industries. Today, Dundee is the fourth largest city in Scotland and a bustling city base for travelers seeking waterfront but centrally located accommodation in Dundee Scotland to be within an hour's drive to a satellite of cultural and natural attractions, and within two hours' drive of cosmopolitan cities Edinburgh and Glasgow.
Dundee's jute mills have long since closed but strawberry farms still churn out delectable jams, and old-school publishing companies, which remain one of the city's largest employers, have since expanded into digital entertainment.
Dundee's waterfront and maritime heritage
Relics of Dundee's past do not only include jute mill chimneys but also a couple of notable maritime vessels currently berthed on the banks of the River Tay: the Arctic expedition ship RRS Discovery and the wooden warship HM Frigate Unicorn which served for the Royal Navy during the early 19th century.
The city's waterfront is lined not only with cosy bed and breakfast in Dundee Scotland but also houses its busiest shopping district where you can fetch designer labels for bargain prices. Major gentrification is expected to be rolled out in phases which will eventually make the bland riverside a hub of active lifestyle and learning. At present, Dundee's 800-year-old history is on display at the McManus Museum and Galleries.
Book accommodation in Dundee online for trips to Angus
Farther inland, Dundee gives way to the rolling farmlands, lochs, woodlands, hills and country parks filled with varied wildlife, and quaint villages of Angus, and the castle in Glamis, famous as the childhood home of the late Queen Mother Queen Elizabeth and the birthplace of her second child, Princess Margaret.
On Dundee's North Sea-facing coast, the Montrose Basin teems with birdlife, and the wide sandy beaches are dotted with red sandstones broken every now and then by ruins of castles and abbeys and world-class golf courses. The 20-mile coast between Arbroath to the northeast and Dundee is also lined with stylish hotels in Dundee Scotland and well-maintained bike trails and walking tracks from where you can spot bottlenose dolphins and seals feeding on nutrients washed up from the Firth of Tay estuary.
Dundee's industrial past is slowly infused with a cultural air through the introduction of music, arts and food festivals, a fitting complement to Dundee's already established repertory. If you are eyeing for something bigger, the live music scene of Glasgow and the UNESCO-listed Edinburgh are both less than a 90-minute drive south from wherever you may happen to stay in Dundee.