York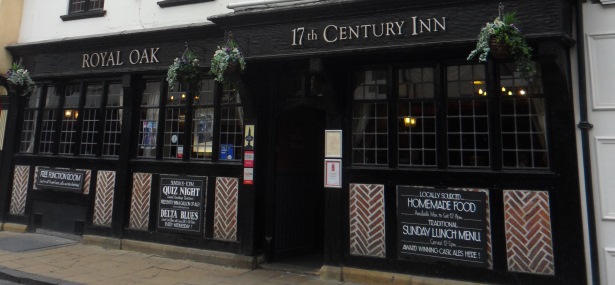 Hotels in York, England
First founded as Eboracum by the Romans in 71 AD, York has an abundantly rich history that dates back almost 2 000 years. Being such a popular destination for tourists, it stands to reason that there are a number of hotels in York city centre to choose from. The Royal York Hotel and Premier Inn York offer competitive rates, especially considering their mid to high star rating. If, however, you are specifically looking for cheap hotels in York UK, there are plenty of cheaper places to stay in York such as bed and breakfast in York, hostels and other forms of low cost accommodation in York.
York historical sights and museums
The National Railway Museum is one of the most visited museums in the area. This is truly an interactive experience and you can get an up close look at some of history's most famous and spectacular trains. Prepare to be entertained with 300 years' worth of railway history.
For an opportunity to learn about wartime Britain, make your way to Eden Camp. This was once the location for a prisoner of war camp and organizers pride themselves in providing a truly authentic experience.
The Walls of York are 2 miles long and as old as the original Roman city itself. They are some of the most well preserved historic monuments in the world and visitors can take their time enjoying this phenomenal site at their own pace.
As far as places of religious importance, both York Minster and the Holy Trinity Church are popular locations for tourists to visit. The Church of St. Michael le Belfrey and Ampleforth Abbey are another two local religious sites that attract many visitors throughout the year.
Things to do in York, England
If you are looking for some good family fun to keep the kids entertained for an entire day, take them to the York Maze. Here they can enjoy some fantastic rides, navigate their way through a maze made from maize plants and enjoy an evening fireworks display.
For driving enthusiasts, perhaps a thrilling ride in your favourite sports car is just what you need to get that adrenaline pumping! Browse through the local listings for companies offering specialised driving experiences that you will never forget!
Shoppers should definitely make their way to The Shambles. This street is in the very heart of York and has a long, interesting history. During medieval times, the street was lined with butcher shops. Today, however, there are various shops and businesses that attract people from all over.
The Rowntree Park is a lovely area to take the kids to play. The park offers play areas for children, picnic areas and even tennis courts.
No matter if you are planning on booking a spot at a York bed and breakfast, one of the guest houses in York or even one of the serviced apartments in York, you will always be able to find the best deals and savings online. Booking hotels in York, England online will allow you to compare prices, locations and facilities without even leaving your home. View images, read customer reviews and make sure that you are properly informed when deciding where to stay in York.