Oxford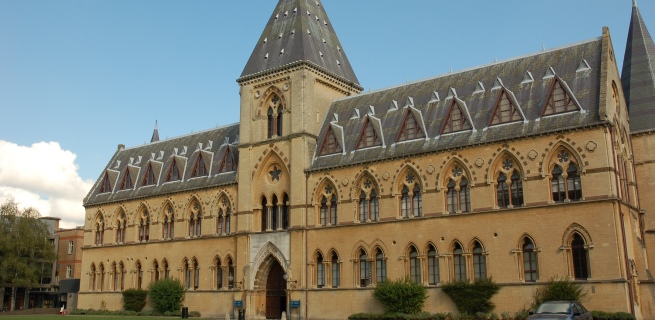 Hotels in Oxford, England
Oxford is one of the fastest growing cities in England and the University of Oxford is not just the oldest university in the country but also the oldest of all English-speaking nations. Being so rich in culture and history, Oxford attracts both students and tourists from all around the world. The hotels in Oxford, UK offer various rates in order to accommodate even the tightest of budgets. The best places to stay in Oxford include the MacDonald Randolph Hotel Oxford and the Oxford Hotel. If you are looking for the best cheap hotels in Oxford city centre, then the 3 star Premier Inn Oxford is a good option. Make sure that you compare the prices of apartments in Oxford, the local hostels, guesthouses or perhaps even a bed and breakfast in Oxford.
Educational and historic Oxford sites
The University of Oxford is one of the most spectacular buildings in the city. Teaching here began all the way back in 1096 and it has provided learning opportunities to some of the most famous names in history.
Other top educational sites include Christ Church College, Magdalen College, Exeter College, Worcester College and Trinity College. All of these Oxford colleges are spectacular in their own right and beautifully designed.
The carving referred to as White Horse Hill is dated back to around 1400BC and its origins aren't known for sure. It can only be seen properly from above but the view is truly fascinating. Iffley Village is another lovely place to visit. It is both scenic and a location of historic importance.
The Oxford Castle is 1000 years old and was once used as a place for incarceration. It has since been transformed into quite the tourist attraction and visitors can enjoy the tower, crypt and everything in between.
Oxford parks and museums
There's nothing more relaxing than taking a stroll in a park, enjoy the lush green environment and fresh air. Christ Church Meadow, Port Meadow and Oxford University Parks are all top local choices.
A walk through one of the local museums is another lovely activity suitable for the whole family. The Ashmolean Museum of Art and Archaeology, the Pitt Rivers Museum, the University Museum of Natural History and the Museum of the History of Science are all very much worth visiting.
Whenever booking your holiday accommodation in Oxford and deciding where to stay in Oxford, it's always a good idea to be flexible as far as location is concerned. Compare the prices and facilities of luxury hotels in Oxford England with the hotels near Oxford. Sometimes you can save extra money simply by choosing accommodation outside the city itself. Another great way to save money is by looking for Oxford hotel deals and making your booking online. Online reservations are faster, easier and cheaper than going through a travel agent or hunting around for accommodation upon arrival.