Manchester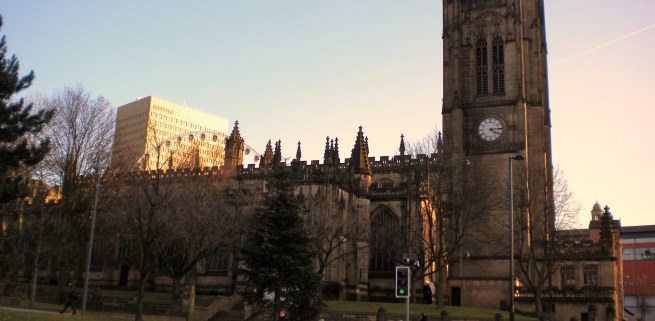 Where to Stay – Hotels in Manchester, England
Whether you are hunting for cheap hotels in Manchester or seeking out the ultimate luxury hotels in Manchester, this busy city will always rise to the occasion. The hotels in Manchester UK, and other forms of accommodation, vary in price as they do star ratings. Simple backpackers just looking for a place to rest their heads each nice can book into one of the hostels in Manchester and save a fair amount on their travel expenses. Families might prefer the serviced apartments in Manchester for added comfort and luxury. No matter which option suits you best, there is no doubt that booking your accommodation online is the easiest way to shop around and grab the best offers.
The many museums of Manchester, England
Manchester is known for its abundance of various museums. Football is probably the most watched sport and locals always stand by their team come what may. For football fans, the National Football Museum is an absolute must. It's free to enter and open every day. This museum depicts the long history of the sport along with the most memorable moments.
The Museum of Science and Industry is a very different kind of museum and the displays are showcased in 5 different buildings. Displays include textiles, medical equipment and everything in between.
The Greater Manchester Police Museum is a speciality museum dedicated to the manner in which police work was conducted during the Victorian days. The historic building in which the displays are located has been wonderfully restored and maintained along with every precious piece of history that it contains.
Other top museums that are great to visit are the Imperial War Museum, The Manchester Museum and the Museum of Transport to name just a few.
Other local Manchester UK sights
No matter how basic or luxurious your accommodation in Manchester from a bed and breakfast in Manchester to apartments for rent and budget hotels in Manchester, England an outdoor experience is always better than staying indoors. There are a number of activities in the area that will keep you entertained and help you really unwind.
The Fletcher Moss Park and Botanical Gardens is a great place to spend at least half a day. The springtime flowers are abundant and their perfume fills the fresh air. Some portions of the gardens are a bit more difficult to reach if you have mobility issues but, in general, there's plenty to see for everyone.
Castlefield Urban Heritage Park is a great place to spend the afternoon. Visitors enjoy the contrasts that the canals, river and roads create as well as the mixture of construction materials including metal and bricks. There are also a number of restaurants and bars in the area so that visitors can kick back and enjoy the scenery.
The Manchester Cathedral is a wonderful historic and religious site. It towers over the city and the remarkable architecture makes it one of the most popular points of interest. If you are particularly fascinated by old architecture and structures, be sure to visit the Town Hall as well. When deciding where to stay in Manchester book online for the best Manchester hotel deals, central Manchester hotels or for cheap accommodation in Manchester UK.