Leicester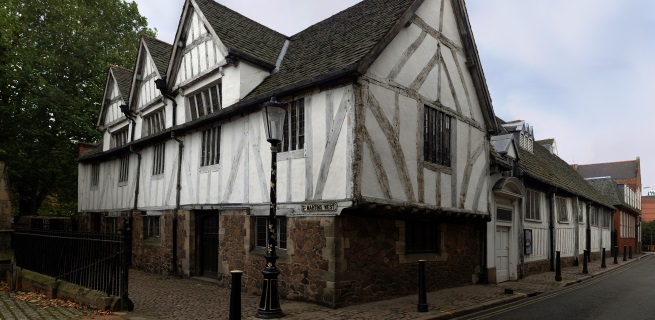 Hotels in Leicester, England
For the most part of its modern history, the royal connection of Leicester to the British monarchy has been buried for more than five centuries until the discovery of what would prove to be the resting place of the last Plantagenet king, Richard III, in the ruins of the city's medieval Grey Friars church.
Before that discovery would overshadow Leicester's modern achievements, records show that the city's history goes back two thousand years when it was first settled by Celtic tribes in what was then a Roman military outpost right in the middle of England, a strategic location for the Romans as it is to today's travellers who may want to see the rest of the country from a vacation base well-connected by rail, highways, cycle trails and flights.
As the founding of Leicester predates William the Conqueror by almost a thousand years, Leicester is easily one of the oldest cities in Great Britain. This proud and multi-storied past is best preserved and represented by what BBC calls the "10 Ages of Leicester Buildings." Its documentary notes that "Leicester has retained a remarkable record of its past in the buildings that still stand today."
From your bed and breakfast in Leicester England, retrace the city's history from the ancient arches of the Jewry Wall which stands beside the city's museum that holds pieces excavated from the ruins. The remains of the wall are believed to lead from the exercise yard to the baths whose foundations have been opened to the public after they were thoroughly documented by historians and archaeologists.
In between glass and steel structures that you expect to see in a modern city, there are a trio of 'Dark Ages', Norman and Middle Age churches, a half-timbered medieval guildhall considered one of the finest in the country, a Victorian town hall, a castle gateway, and a couple of lanes that first saw brick pavement and the introduction of motor cars in the city. All these buildings are comfortably within walking distance of hotels in Leicester England, and if you are in the mood for some retail therapy, head to the newest addition to Leicester's architectural evolution, the Highcross Shopping Centre.
Interestingly, Leicester has set its sights far beyond into the future. If you want to see how a Soyuz capsule looks like, a half-day tour of the National Space Centre is highly recommended.
In your forays into neighbourhoods to find a good value accommodation in Leicester England, the city might reveal itself as needing some architectural facelift, an unfortunate aftermath of Luftwaffe bombs and haphazard urban planning. But dilapidated buildings gradually make way to gentrified structures to lend Leicester an atmosphere befitting its connections to the monarchy, so the urban grit image is peeling away.
Leceister's wartime trauma, however, did not deter jobseekers from as far as India and Pakistan to find greener pastures in its textile industry. Ugandans and Dutch Somalis, too, sought refuge, attracted by the city's easy atmosphere and religious diversity.
This influx of Asian and African ethnicities has given rise to the city's richly flavoured culinary scene (to say nothing of its cityscape dotted here and there with mosques and Hindu temples) second only in diversity to that most colourful cultural melting pot in Europe, London. Ease into 'moussaka' before you go adventurous with 'pad Thai' or 'bunt kori.' While today there is no danger of being stashed overnight in one of the city's medieval village lock ups (where town drunks and rogues used to spend the night to sober up), it still pays to take it easy on hard partying and drinks.