Harrogate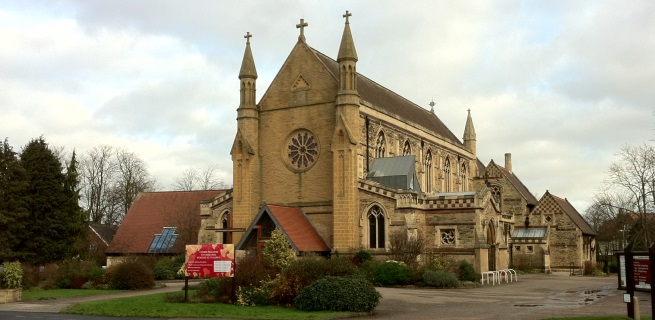 Hotels in Harrogate, England
Harrogate is a North Yorkshire spa town and a popular tourist destination for a number of reasons. Its waters were discovered in the 16th century and it soon became known as "The English Spa". Today, visitors can enjoy a wide range of activities and the hotels in Harrogate vary in price in order to accommodate various budgets. The Majestic Hotel Harrogate and the Hotel Du Vin Harrogate have reasonable rates but, for anyone looking for Harrogate bed and breakfast or cheap hotels in Harrogate, the Kimberley Hotel Harrogate and Yorkshire Hotel Harrogate have some of the lowest rates.
Attractions near Harrogate
Valley Gardens is one of the top spots for visitors and locals who want to take a break from their usually busy lives. Take a slow walk around and enjoy the greenery while keeping an eye open for the local historical buildings found in the garden's magnificent 17 acres.
The geologic formations found at Brimham Rocks and Moor span over a large area of 50 acres! It's important to note that this area is protected and therefore not open at all hours of the day and night. Make sure that you arrive with plenty of time to spend walking around and exploring these unique rock formations.
The RHS Garden Harlow Carr is another popular place to visit and particularly wonderful for those looking to enjoy a breath of fresh air.
Things to do in Harrogate
There are plenty of interesting buildings and architectural sights to enjoy in Harrogate. One of the most famous religious and historic buildings is the Ripon Cathedral.
Everyone loves castles and, in Harrogate, you are in luck! This area is home to Ripley Castle and Gardens as well as Knaresborough Castle. Visiting one or even both of these beautiful structures is well worth the trip.
For a well-rounded holiday, be sure to visit some museums and other educational attractions. The Nidderdale Museum is one of the most famous and popular in all of Yorkshire. Not only does it boast some of the most reasonable entrance fees but it also has a vast array of artefacts and fascinating items on display. Most of the exhibits are dedicate to the country life and local heritage.
The Mercer Gallery is a favourite among art enthusiasts and anyone seeking a relaxing experience. Take a stroll around and enjoy the exhibits in a very calming environment.
When shopping around for accommodation in Harrogate, do yourself a favour and do some research online to help you decide where to stay in Harrogate. Some of the best deals out there are available only to clients who make their hotel booking online. Not to mention the time and energy you will save by searching and making your booking from home.