Dorset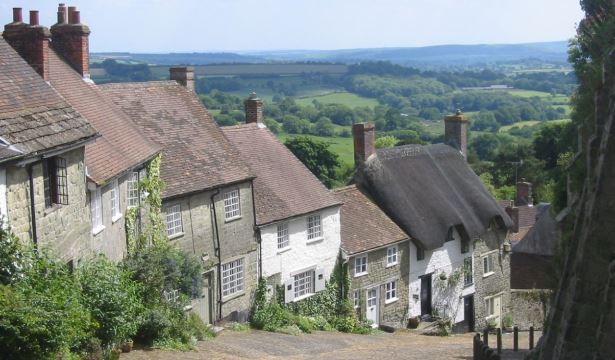 Hotels in Dorset, England
Book accommodation online in Dorset
No other English county could possibly surpass Dorset's wealth of natural endowments, ancient monuments and historical landmarks, and its immense contribution to palaeontology.
To understand just how priceless Dorset is to the lay and the scientists, consider its inventory: 30 registered gardens and parks, almost 200 conservation areas, over 1,500 Scheduled Ancient Monuments, and a smattering of castles, ruins, abbeys, fortifications, manor houses, monasteries and churches that are just a fraction of the more than 12,000 Listed Buildings in Dorset alone.
Avid readers of Jude the Obscure may also recognize Dorset as the fictional Wessex; after all, it is the birthplace of its author, Thomas Hardy, who made the lyrical landscape of Dorset a much-explored subject of his works.
Dorset is overwhelmingly rural, with only one major conurbation on its southeast coast, a favourite among Brits in search of mild winters and sunny summers. But this 1,000-square-mile swath of southwest England facing the English Channel is as scenic and as filled with human and geologic history as you would expect an "Area of Outstanding Natural Beauty" whose coastline is designated a UNESCO Natural World Heritage Site, a first in England.
Prehistoric Jurassic Coast in Dorset
Appropriately named the Jurassic Coast measuring three-quarters of Dorset's shore, this 150-kilometre stretch of 'place with fist-sized pebbles' is a treasure trove of fossils that represent the entire Mesozoic era, about 180 million years of the Earth's evolution. So if you want to literally walk back in prehistory –complete with dinosaur footprints alongside yours – choose from a long line of hotels in Dorset England located in the Isle of Portland and Purbeck, and join guided fossil hunting walks. If you stumble upon odd-looking bits on the beach, it is not remote that they could be the remains of previously unknown species.
Beaches and Castles of Dorset
If you are in search of recreational sea and sand, the beaches and clumps of seaside accommodation in Dorset England that flank the Bournemouth Pier are frequently crowded. Along with Bournemouth, Studland Beach has also been listed in the UK's top 50. But there are far more beaches and coves and coastal reserves, often compared to that of Mykonos in Greece, that would fit in a typical travel catalogue and see only a smattering of beachgoers who may want a beach to themselves.
An overnight stay in a bed and breakfast in Dorset England within a stone's throw of Norman-era Corfe Castle would be a great introduction to the rest of the county's castle-strewn landscape which includes the largest and one of the oldest in Europe, the Iron Age Maiden Castle; Norman castles of Wareham and Dorchester; and the Tudor manor of Sherborne.
Then there 4th century Roman mosaics, 12th century abbeys, and medieval churches to complete the ensemble. Dorset's lack of motorways helps maintain the fresh air of the countryside which you can explore on bicycle or on foot.