Bristol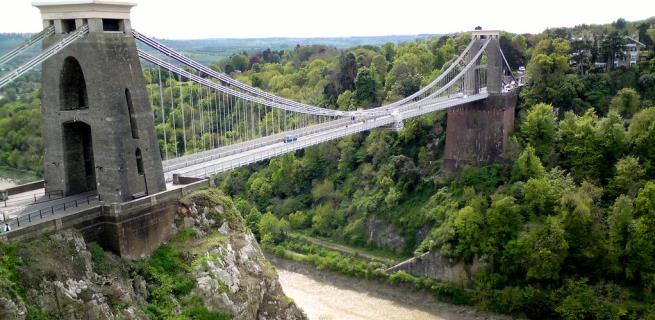 Hotels in Bristol, England
Bristol is the sixth most populous city in England and the eighth most populous in the United Kingdom. Like many other cities in the UK, Bristol has a long history and a wide variety of sights and activities for the whole family. Most of the best hotels near Bristol, UK or apartments in Bristol offer quite competitive rates. The Hotel du Vin Bristol and the Bristol Hotel are both reasonably priced 4 star hotels in Bristol UK, when you consider the level of service that you receive. Premier Inn Bristol is a good option if you are looking for a 3 star hotel in Bristol. For anyone on a really tight budget or looking for particularly cheap accommodation in Bristol, the hostels, guesthouses or bed and breakfast in Bristol are usually your best bet.
Bristol historical sites and museums
The Brunel's SS Great Britain is known as the world's first major ocean liner and she earned her keep back in the Victorian era. Now, she continues to attract guests in another way. This marvellous ship has been cared for and maintained in the form of a museum. Step aboard and get a real experience of what it was like to sail on such a prestigious ship.
The Clifton Suspension Bridge was built back in 1836 and is a truly remarkable sight as it stretches across the Avon Gorge between Clifton and Leigh Woods.
One of the main religious sites to visit is the St Mary Redcliffe Church. It towers high above and the structure is fascinating even from the outside alone.
Cabot Tower is both a historical sight and allows visitors to enjoy a stunning aerial view of the city. Take a trip up the tower and prepare yourself for a fabulous sight!
Other places of historic importance include The Georgian House, The Red Lodge, Thornbury Castle and Bristol City Museum and Art Gallery.
Things to do in Bristol
The At-Bristol museum is a fantastic place to take the whole family for hours of learning fun. There are plenty of hands on exhibits, a planetarium and live shows too!
The harbour plays host to a number of boats and ferries. Ferry rides are a great way of getting out on the water and exploring the harbour in a different way. The docks and the wharf are great for strolling around and taking in the sights as well.
The Avon Valley Railway is another great experience for the whole family. Take a trip on Bristol and Bath's heritage steam railway and enjoy an unequalled view of the River Avon Valley.
There are a number of cheap hotels in Bristol city centre but the best way to discover those Bristol hotel deals and find where to stay in Bristol or luxury hotels in Bristol; is by searching and making your booking online. Compare all the different places to stay in Bristol from the comfort of your own home.