Geneva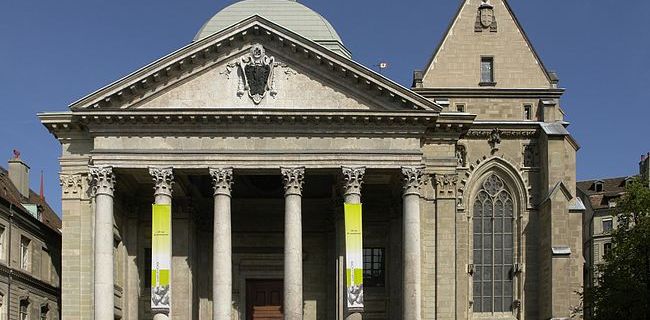 Hotels in Geneva, Switzerland
Geneva is the most populous city of Romandy (the French-speaking part of Switzerland) and the second most populous city in the country. There are a number of luxury hotels in Geneva that are designed to pamper and treat you a life of decadence. However, if you are on a more limited budget, cheap hotels in Geneva and hostels in Geneva, Switzerland are available, though one of the boutique bed and breakfast in Geneva, Switzerland will often be a better alternative option. For families you can book self-contained serviced apartments for rent in Geneva. After all, with so much to see in this beautiful city, how much time do you intend on spending in your hotel room?
Historic and religious Geneva sites
The Patek Philippe Museum is mostly dedicated to Patek Philippe and watches. The way in which these watches are displayed keeps visitors very much entertained and interested as they gently stroll through this unique museum.
The Archeological Site at St. Pierre's Cathedral is an absolute must. These amazing ruins have skeleton and mosaic sections as well as an area that shows the older levels of the church and explains the moment it tragically burned down before being rebuilt.
Another famous religious site is the Eglise Russe. It is often referred to as the most beautiful Russian church in the city and the architecture is certainly something to be admired.
There are so many more popular museums in the city so make sure that you add them to your list of things to do. The Museum of Art and History (Musee d'Art et d'Histoire), Musee Ariana and the Barbier-Mueller Museum (Musee Barbier-Mueller) are all rated very highly by the locals and tourists.
Lake Geneva and outdoor fun
Visitors to Geneva often speak of the wonderful experience they had at Lake Geneva. Not only is this a beautiful natural location but there are also a number of activities for the whole family to enjoy. Boat rides allow you to travel around and view sights like the Jet d'Eau, the gorgeous mountains nearby and you can even spot the UN Headquarters building.
Bain de Paquis is a wonderful beach where the whole family can enjoy a day of sun. The views are lovely during the day and at sunset. So, don't forget to pack your camera for some unforgettable snapshots!
For some real water fun for everyone, you can take a trip to the Geneve-Plage. This waterpark is sure to delight the whole family and help the kids get rid of all that pent up energy
Many of the best hotels in Geneva advertise online. You can browse through all the different forms of accommodation in Geneva, Switzerland from the comfort of your own home. You can even have a look at pictures of the rooms and their facilities in order to help you make an informed decision about where to stay in Geneva. Remember, when booking online, many of the best hotels in Geneva, Switzerland offer special discounts, deals and specials to book online.