Gran Canaria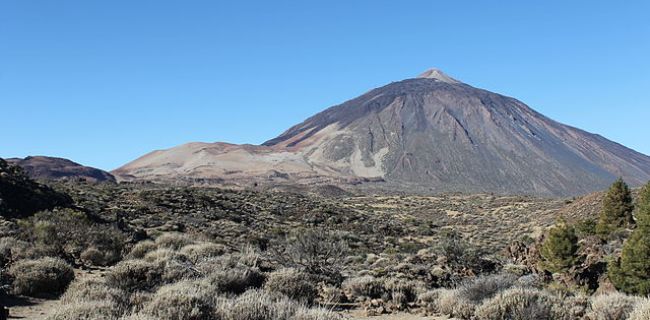 Hotels in Gran Canaria, Canary Islands
After Tenerife, Gran Canaria is the most populous of the Canary Islands less than 100 miles of northwest Africa. The name of the island refers to the huge canines that were once abundant there. Las Palmas de Gran Canaria, along with Santa Cruz de Tenerife, makes up the joint capital of the Canaries which are politically part of Spain.
A circular island about 30 miles across, Gran Canaria has a variety of microclimates and landscapes which makes it a miniature continent of sorts. Its spring-like atmosphere most times of the year, proximity to Tenerife and Fuerteventura, both popular destinations of the archipelago, and abundance of accommodation in Gran Canaria including villas, apartments and all inclusive hotels in Gran Canaria, Spain make it an excellent base for an extended holiday.
Where to stay in Gran Canaria
Gran Canaria offers the best of possible worlds. Cosmopolitan yet colonial, party-friendly yet bucolic, accessible yet still mysterious in certain places, Gran Canaria easily lives up to its reputation as a continent in bite-sized 600 square miles. Most visitors – more than 2 million a year as of last count – make a beeline to the south coast where summers are sunnier.
Because of generally pleasant weather in the coasts and cool but seldom frosty winters, several beaches in the island have been named as Europe's best. The golden sand and clothing-optional Maspalomas, where splashy beach view hotels, apartments and villas in Gran Canaria stretch for some six kilometres, and LGBT-friendly Gran Canaria Playa del Ingles, where nightlife is liveliest, are easily the most crowded. Las Palmas de Gran Canaria hotels put you in the middle of snorkeling action in three kilometre long Las Canteras, a beach right at the heart of the capital city and in the shadow of the tallest hotels in Gran Canaria, Spain.
Things to do in Gran Canaria
Gran Canaria is as beautiful below sea level as it is above. Apartments in Gran Canaria are in the hundreds, and staying longer would allow you to explore the myriad riches of the island's underwater. The marine reserve of El Cabron in the east coast offers plenty of dive sites for both the beginner and expert alike.
Beyond beaches and barracudas, mountainscapes that could easily be home in Tibet and not in a diminutive island tower over central Gran Canaria. The island was formed in stages of lava eruptions along fissure vents, so the highest point, Pico de las Nieves, is at the geographical center. Unless you are extraordinarily fit to climb this peak of almost 2,000 meters, you may want to make a less rigorous hike up Roque Nublo at Tejeda. You will be rewarded with fantastic views of Pico del Teide, the highest volcano in Spain located in the nearby Canary Island of Tenerife, and egg-and-sugar bread from village stores on the way down.
Gran Canaria has dozens of protected natural areas and natural monuments, including the previously mentioned snow-capped peak and Nublo rock face. The pine forests of Tamadaba in the cool north are for those who hanker for green but prefer not to putt. At 1,300 meters above sea level and dropping vertically to the sea below, Tamadaba's lookout point in the pine forest rewards determined hikers with a view of Tenerife, the Canaries' largest island, and the blue of the Atlantic Ocean spread out in the horizon.