Funchal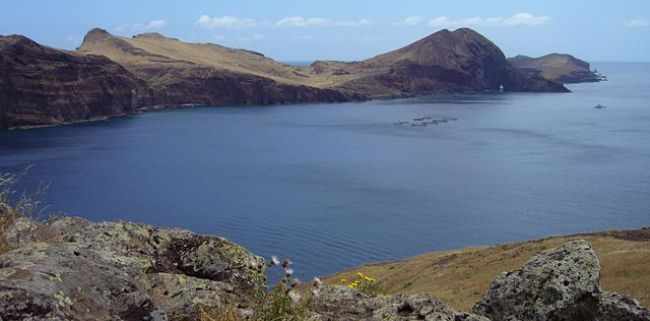 Hotels in Funchal, Portugal
Accommodation in Funchal to suit every budget
Funchal is the largest city in Madeira and, for the past five centuries, it has also been the capital of this region. The city got its name thanks to the abundance of wild fennel and it grew in importance due to its location and fertile soil. Over the years, Funchal attracted a number of notable visitors including Elisabeth of Bavaria and Sir Winston Churchill. While some sought out this very location as an escape from daily life, others chose to stay in Funchal to recuperate from various medical ailments. The large number of sea-front accommodation in Funchal ensures that all guests are well taken care of. The Funchal hotel prices vary depending on the location, star rating and any additional services that are offered. Ideally, the best way to determine your best options for where to stay in Funchal is by comparing hotels in Funchal online.
A new outdoor adventure for every day
The weather in Funchal is wonderfully moderate throughout the year. This means that, no matter what time of the year you choose to visit, you will most likely have more than enough pleasant days to spend outdoors exploring your natural surroundings.
A hike around the Ponta de Sao Lourenco area is a great way to spend at least half of your day away from your hotel and the city. The views of the cliffs and shoreline are superb and visitors regularly make their way to this point. If, however, you prefer something a bit quieter and away from most of the other hikers, you can take a slight detour and head for Ponta do Rosto. Both of these walks are fairly easy to conquer and don't require high levels of fitness.
If you are up for more of a challenge, then a trip up Pico do Arieiro should be on your list of things to do. Walking in this area will give you the feeling of walking above the clouds and, due to the altitude, you should definitely pack a wind and water resistant jacket just in case. The weather can change very quickly at the top.
The Monte Palace Tropical Garden and the Monte Palace are easy to reach simply by taking a ride on the Monte Cable Car. The ride up will allow you to take in some of the most amazing views and the garden is definitely worth exploring at your own pace.
Shopping and nightlife in Funchal
Whether you are shopping around for fresh produce or authentic souvenirs, you should definitely visit the Workers' Market (Mercado dos Lavradores). It's filled with life and, while shopping, you will really get a feel for the local culture and people. There are also many speciality shops throughout the city and they sell everything from handmade embroidery to books and handmade accessories.
Clubs, pubs, bars and restaurants are also plentiful so, by simply walking around in the evening, you are sure to find a place that suits your taste. Of course, instead of playing it safe by ordering your old favourites from the menu, you should try some of the local favourites and delicacies for a much more authentic experience.
Depending on your personal interests, there are also plenty of museums, religious sites and places of interest scattered throughout the city. The Santa Maria is a functional replica of Columbus' ship and always proves entertaining for the whole family.