Sicily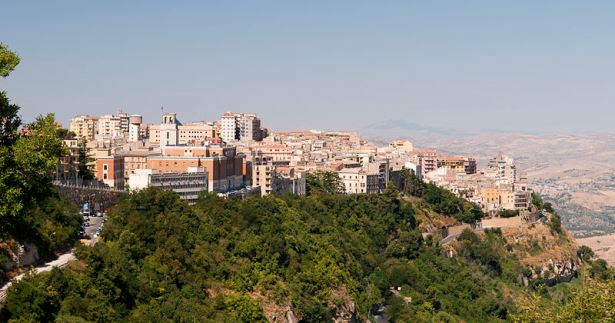 Hotels in Sicily, Italy
What an advantage to live in Europe and have a beautiful sun-drenched island like Sicily just about on your doorstep. This lovely holiday island is steeped in tradition and has so much to offer, apart from dependable sunshine! Sicily has wonderful food and wine, good beaches, an active volcano, incredible history, great golf and wonderful choices when it comes to accommodation in Sicily.
Because Sicily has a much longer warm season than mainland Italy and Europe it is an almost year-round destination and you can still sunbathe and even swim as late as November, while spring is early too! July and August are peak season when most of the hotels in Sicily are booked up. However, if you are deciding where to stay in Sicily, book well in advance you will find suitable accommodation in Sicily even during the busiest months. June and September are probably the best time to visit when the best hotels in Sicily, Italy are less pricey and many of the privately owned apartments and luxury villas in Sicily are available for rental.
Where to stay in Sicily
Personal preference will dictate where you find accommodation in Sicily. If you are here principally to soak up the sun, you will probably choose a villa or hotel in Sicily near one of the beaches. If golf is a passion of yours, perhaps the Verdura Golf and Spa Resort will be the perfect choice; this Sicily resort is right on the beach and is great for well-heeled golfers with non-golfing partners who will love the Spa and the beach. If you are looking for the best place to stay in Sicily, another of the luxury hotels in Sicily is the Grand Hotel Timeo, situated in the most beautiful elevated position right beside the Greek Theatre in Taomina with sweeping views all the way to hissing Mount Etna.
Cheap hotels in Sicily
One of the best cheap hotels in Sicily is the Butera 28 Hotel in the centre of old Palermo, which has traditional and comfortable apartments with kitchens and washing machines, so is perfect for families. There are many restaurants and bars nearby if you want a break from cooking!
Villas in Sicily, Italy
Villas to rent in Sicily are a very popular option, particularly for larger families or groups of friends. If you would like to rent an apartment or Villa for your next holiday in Sicily, just browse our on-line listings and search for holiday rentals, villas and apartments in Sicily.
Best resorts in Sicily
Why not splash out and spend a few nights of your holiday one of the best luxury resorts in Sicily? The following are all 5-star Sicily resorts in various parts of the Island and are just waiting to welcome you with true Sicilian hospitality.
Therasia Resort in Vulcano;
La Plage Resort in Mazzaro;
Villa Neri Resort and Spa in Linguaglossa;
Capofaro Malvasia Resort in Malfa; and
Zaiera Resort in Solarino.