Naples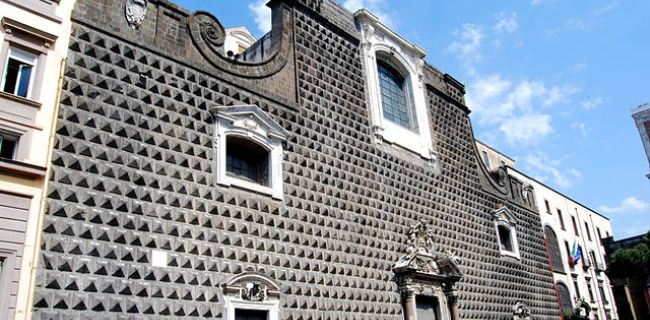 Hotels in Naples, Italy
The beautiful city of Naples, Italy is home to everything from historic museums and archaeological sites to places of great religious importance and terrific walking areas. As far as accommodation is concerned, the city offers its guests a wide choice Naples hotel deals when you are deciding where to stay in Naples. No matter which of the apartments in Naples, bed and breakfast, hostels or the best hotels in Naples, Italy you choose, your stay is sure to be filled with excitement.
Naples museums and historical sites
The Museo Cappella Sansevero was built in the 1500s and its architecture is as much an attraction as the works it houses. Even if you don't consider yourself an art connoisseur, this is something you won't want to miss.
Parco Archeologico del Pausilypon is an amazing ruins site. Not only is it an amazing sight in itself but the view of the Bay of Naples from this point is truly breathtaking.
Herculaneum Ercolano is a very well preserved ancient town that was destroyed by the eruption of Mount Vesuvius back in 79 A.D. A trip to these ancient ruins will give you a true sense of the life during this time.
Other important and interesting sites to visit include the Castle of the Egg, the busy Gesu Nuovo Church and the National Archaeological Museum of Naples. Each of which provides visitors with a fantastic insight into the local history and culture.
Other activities in Naples, Italy
Parco Sommerso di Gaiola Area Marina Protetta is a protected wildlife area. Visitors can enjoy glass bottom boat trips, snorkelling or diving activities in order to catch a glimpse of the local marine life and the ancient remains and ruins below the water.
A walk through the Spaccanapoli neighbourhood is great for anyone wishing to really experience the local culture and perhaps even do a little shopping. Take your time and enjoy the stunning structures that line your way and perhaps consider stopping for a refreshment at some point and watch the people passing by. In a city bursting with so much life, even the best hotels in Naples won't be able to keep you indoors.
The Parco Virgiliano or Park of Remembrance is a lovely place to enjoy a relaxing stroll outdoors and enjoy some tranquil surroundings. It is the perfect place to get away from the busy city life and take a break from it all.
Hostels in Naples, bed and breakfast, and cheap hotels in Naples both offer accommodation that everyone can afford. Luxury hotels in Naples are on the pricey side but they sure do offer a superior level of service and comfort. No matter your choice in accommodation in Naples, one thing is certain, you can always find the best deals by searching and booking online. Look out for special deals, seasonal savings and other discounts to get more for your money.