Florence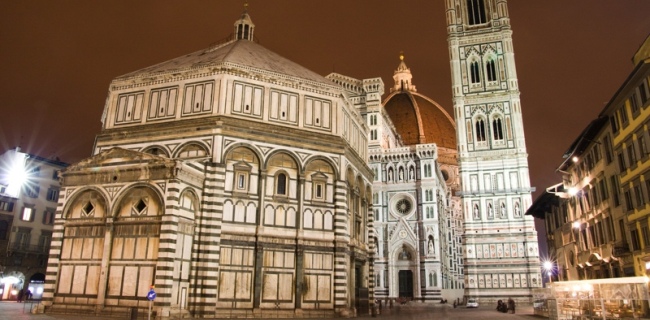 Hotels in Florence, Italy
Florence is the capital city of the Tuscany region in Italy and an extremely popular tourist destination. The city is bursting with culture and the hotels or bed and breakfast in Florence, Italy are constantly welcoming guests to this fine part of the country. No matter whether you are an art and history fanatic or simply seeking a romantic retreat, Florence has it all!
Spoil your senses in Florence
When enjoying a holiday in any city, tourists always seek the most authentic and memorable experiences. Sights, tastes and real interactive experiences will remain etched in your mind forever.
When in Florence, you simply cannot miss out no visiting the Piazza del Duomo. You can climb up the bell tower for the most impressive and breathtaking view of the city. While visiting this central part of the city, make sure that you consider visiting some of the other nearby sights such as octagonal Baptistery and the Duomo (cathedral) as well.
Italian ice cream has quite the reputation on an international level. No matter where you are in Florence, you simply have to try some of the local flavour at least once during your trip. If you are travelling during the summer months, this is one of the best ways to keep cool and, for those with children, you know the whole family will be happy with an ice cream in hand.
Get a real feel for the local culture by visiting the fruit and vegetable market. This is the best place to pick up some fresh produce especially if you are booked into a self-catering type of apartment accommodation in Florence.
Florence, Italy – More popular activities
Like many other Italian cities, Florence also has a rich religious influence with plenty of religious sites to visit. The Santa Croce basilica is a popular tourist attraction and home to a number of historical works of art. Other religious sites include Santa Maria Novella and Cappelle Medicee. It's important to note that these religious sites are not only significant parts of history but also home to many art works by some of the most famous and influential artists over the years.
The Galleria degli Uffizi is considered by many to have the greatest collection of Renaissance art. The Museo Nazionale del Bargello is another popular destination for art enthusiasts; although, you don't have to be a diehard art fanatic to enjoy these works and the beautifully designed rooms.
When deciding between all the different hotels in Florence, Italy; it is easy to become overwhelmed by all the choices. There are luxury hotels in Florence to suit those looking for the ultimate in comfort and service. There are also hostels and cheap hotels in Florence; as well as self-contained serviced apartments in Florence that allow for families and those on tighter budgets to afford such an amazing vacation spot. Remember that the best place to look for Florence hotel deals is online to find where to stay in Florence and book the best hotels in Florence. An online search and booking will reveal a range of offers and discounts, or cheap accommodation in Florence, Italy that will leave room in your budget for extra fun in Tuscany.