Waterford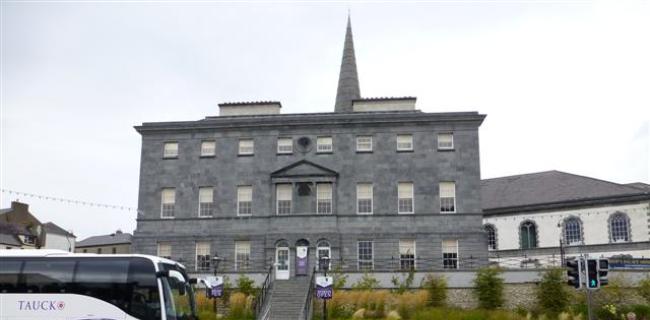 Where to Stay – Hotels in Waterford, Ireland
Waterford, Ireland is the oldest city in Ireland and is filled with history. Visitors to this city are attracted by the rich culture and abundance of historical sites and structures. It might not be one of the most densely populated cities in Ireland but the hotels in Waterford sure see their fair share of guests. From simple guest houses and bed and breakfast to the best hotels in Waterford, Ireland, the accommodation in Waterford varies to suit any preference and budget.
Historic Waterford in Ireland
Bishop's Palace is one of the top tourist attractions in Waterford. As a visitor you are allowed to wander around on your own or you can choose to be guided by a well-informed guide. Many visitors suggest a guided tour if you want to enjoy the full experience and really learn about the amazing history of this city.
The Waterford Cathedral was built back in 1793 and replaced a chapel that once occupied this piece of land. It is the oldest Roman Catholic cathedral in Ireland and was refurbished in 1977.
Reginald's Tower is another great place to visit and enjoy a quick tour. The structure, artefacts and tour information give visitors a wonderful look at Waterford history and the time of the Vikings. For more on the medieval history of the city, visit the Waterford Treasures Medieval Museum and have a look at the fantastic collection of artefacts they have on display.
Waterford outdoor attractions
There's nothing quite like getting out and enjoying some fresh air while taking in some lovely sights. For anyone up for a round of golf, pay the Waterford Castle Golf Club a visit and enjoy a memorable game with some of the most spectacular views.
Comeragh Drive is great for anyone looking to spend the entire day outdoors. There are plenty of places to stop, take in the view and enjoy a light meal. Be sure to pack snacks and water for the trip. Once you start exploring this amazing area, it will be tough to let go and say goodbye.
Make sure that you explore every part of the famous Viking Triangle. The city was, after all, established by the Vikings so tourists should make the most of this rich heritage and learn more about their fascinating culture.
It's important to note that there is a number of great bed and breakfast in Waterford. If you want to find the best hotels or some great Waterford hotel deals, booking online to find where to stay in Waterford would be the way to go. Online you will find everything from hostels in Waterford to full apartments to rent in Waterford. The cheap hotels in Waterford City Centre are usually fairly basic but, then again, who's planning on spending too much time in their hotel room with so much to explore?