Kilkenny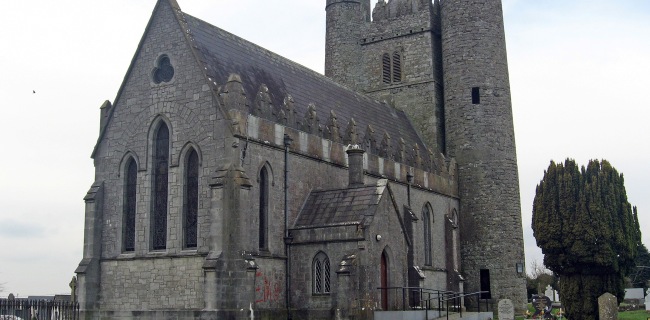 Where to Stay – Hotels in Kilkenny, Ireland
Kilkenny is one of the most popular of the smaller Irish cities. For those looking for a true Irish experience, Kilkenny is filled with fun and interesting attractions. There are a number of boutique hotels in Kilkenny to choose from as well as other types of accommodation in Kilkenny that suits even the tightest budget including Kilkenny bed and breakfast hotels and apartments to rent in Kilkenny, Ireland.
Top Kilkenny tourist attractions
Kilkenny Castle is one of the main attractions in the city. Visitors can roam the grounds for free and guided tours of the Castle interior are also available. The views of the castle and its surroundings are a definite must see.
St Canice's Cathedral and Round Tower is another local historical site. The tower portion is the oldest structure in Kilkenny and its medieval design really emphasizes the rich history of this area.
Black Abbey is another popular historical and religious site. It has been restored and very well maintained with its stained glass windows in all their glory. Other important religious historical sites include the Capuchin Friary, St John the Evangelist Church and St Mary's Cathedral.
Rothe House is a historical site, garden, museum and genealogy centre all rolled into one. It dates back the 17th century and has a range of items on display for everyone to enjoy. For a further look into the history of the city, make sure that you visit the Old Jail and Courthouse.
Fun activities in Kilkenny
Woodstock House and Gardens is a great place to spend the day with the whole family. Take a break from eating at your hotel in Kilkenny and enjoy a homemade picnic lunch surrounded by beautiful greenery while you let the kids run around and use up their energy.
Castlecomer Discovery Park is a fun day out for the whole family. With activities like Skyline Trapeze Walks, climbing walls and many more, it's a great way to get active outdoors and learn a little bit more about the history of Kilkenny.
Instead of making your way around the city on foot, hop on board the Castle Express for a unique tour. The tour lasts about 30 minutes and will take you past a number of important historical sites.
If you are wondering where to stay in Kilkenny, Ireland; make sure that you check out all the bed and breakfast in Kilkenny, hostels, apartments to rent, or the cheap hotels in Kilkenny city centre. There's an abundance of fantastic deals for you to take advantage of. By booking boutique hotels in Kilkenny online, you can compare all the best Kilkenny hotel deals and secure your reservation quickly and easily.