Dublin Airport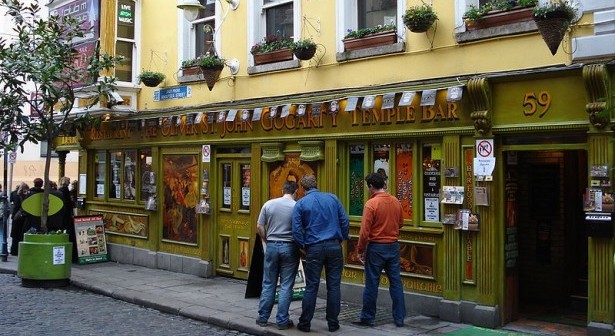 Hotels at Dublin Airport, Ireland
Book Dublin Airport accommodation online
Many travellers find themselves on a bit of a tight budget at the best of times. That's where cheap accommodation in Dublin comes in handy. There are a number of low cost hotels and other forms of accommodation at Dublin Airport. In addition, by booking online to find where to stay at Dublin Airort, you can save even more money while still enjoying the convenience of being close to the airport. For those with late arrival times or early departures, this is really ideal. After arriving, it will take you just a few minutes to check into your hotel where you can freshen up and rest before heading out to enjoy some of the most exciting local attractions.
Dublin is not only the capital city of Ireland but also the most populous. What was once a Viking settlement grew to become the second largest city in the British Empire before it entered a somewhat stagnant period. Today tourists frequent this great city for both business reasons and personal pleasure. The Irish are known for being welcoming, warm and very much grounded by their history and traditions. You can be sure to come across a fair amount of Celtic influences in the form of art, architecture and music.
Things to do in Dublin
If you plan on exploring the local National Botanic Gardens or historic sites like Kilmainham Gaol, you will want to be well rested in order to truly enjoy your experience. You will also find that the best way to get around while enjoying sights like the Famine Sculpture and Merrion Square is on foot. Grafton Street is a main shopping street and home to many local creations too.
The best news of all is that there really is no shortage of pubs in Dublin! So, even if you don't fancy yourself to be much of a walker, you can enjoy short trips and take a break as soon as you find a pub or restaurant that you fancy. For beer drinkers, testing out the various local brews is an adventure for your taste buds that won't require movement other than the lifting of your beer mug or bottle.
Experience Irish traditions
If you want to enjoy Ireland at its best, make sure that you sign up for some traditional Gaelic games. This truly unique and authentic experience gives visitors the opportunity to try their hand at Gaelic Football, Hurling (a stick and ball game), Gaelic Handball and dancing. Enjoy the sounds of traditional Irish music as you learn some new moves on the dance floor!
Dinner theatres are another great way of exploring the local culture. The Irish take great pride in their culinary skills and this is the ideal setting to enjoy the local delicacies, a refreshing pint and hear all about some of the most famous and fascinating Irish folklore tales.
The local dance parties are also extremely popular among tourists as well as locals. Be prepared for a high energy night of fun that may call for a bit of a longer sleep in the following morning.
With all of these fun activities to get you in touch with Ireland and everything she has to offer, you can be sure that your soft bed back at your luxury hotel at Dublin Airport will be calling your name! Some of these hotels have spa and relaxation facilities to help you feel like your old self in no time.