Dublin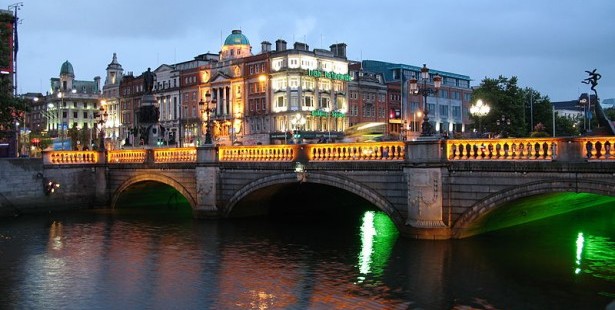 Where to Stay – Hotels in Dublin, Ireland
Dublin is both the capital and most populous city in Ireland. It richness in history and folklore is what attracts most visitors. The large number of hotels in Dublin makes it possible for anyone to find suitable accommodation no matter their preferences and budget from central Dublin hotels to hostels in Dublin, bed and breakfast, serviced apartments to rent in Dublin or boutique hotels. Cheap hotels in Dublin city centre might not have all the extra features and facilities of a five star suite but, with so much to do in the city, you will hardly spend any time at all in your room.
Experience Dublin, Ireland
There is no better way to immerse yourself in Irish culture than by enjoying some traditional Gaelic games. Such activities include Gaelic football, handball and hurling. Signing up for some traditional dancing fun will also provide you with an authentic Irish experience as you enjoy some of their festive local music to.
If you are a fan of dinner theatre, you will certainly enjoy what Dublin has to offer. Take a seat and enjoy your meal as you hear all the famous tales of old. Folklore is very popular in these parts and their stories are most entertaining.
The Jeanie Johnston is a tall ship turned tourist attraction that welcomes guests on board for a truly fascinating and educational experience. There are tours available that not only take you on board the ship but also around the immediate surroundings and to the Famine Museum.
Family fun and interesting Dublin sites
The Dublin Zoo is one of the oldest in the world. With over 600 animals, this is one activity that is ideal for the entire family. So, enjoy some breakfast at your hotel in Dublin before heading out for a fun-filled day for all.
Don't forget to take in the time to enjoy some of the fabulous local parks and gardens. The National Botanic Gardens and Phoenix Park are right at the top of the list as far as beauty is concerned. These are the perfect settings for a relaxing picnic.
A trip to the Glasnevin Cemetery is a wonderful way to truly get a feel for the local history. It is best to do so as part of a tour group. That way you can take in your interesting surroundings while learning all about them from somebody in the know.
Other fascinating historical sites include Kilmainham Gaol, the National Museum of Ireland and the Little Museum of Dublin to name but a few. With so many sites to visit, planning ahead of time and roughly scheduling each activity will ensure that you have more than enough time to enjoy a bit of everything.
When searching and comparing all the best hotels in Dublin Ireland, make sure that you keep an eye out for all the central Dublin hotel deals. The best way to compare rates, facilities and locations is by looking up where to stay in Dublin online when looking for cheap accommodation in Dublin. Online bookings save time, money and set your mind at ease before you travel.