The Netherlands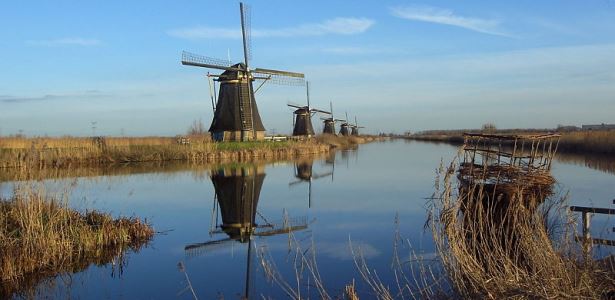 Where to Stay in Holland
Planning a trip to the Netherlands is really easy! There are hotels in Holland to suit every budget and if a full-service hotel in Holland is not for you, have a look at some of the alternatives. Bed and breakfast in Holland is one option, while hiring apartments in Holland might be the right choice for you. With over three thousands hotels in the Netherlands, you are sure to find something that ticks all the boxes for you.
Hotels in Amsterdam
Most visitors to Holland enter the country at Amsterdam and in this city alone there are about 900 Holland hotels of all categories to accommodate you. If you are looking for cheap hotels in Holland, your best bet is to find one that is a little out of the centre of the city – suburban and airport hotels are generally a lot less expensive than city-centre equivalents and you can get an excellent room for less if you have the time to commute. Likewise, many of the good Holland Bed and Breakfast establishments are a little way from the city centre, but with the excellent public transport system in place in Amsterdam, you can get wherever you need to be without any problems.
A couple of the best 4-star apartments in Amsterdam are the Amsterdam Identity Apartments and Prinsenhuis Design Apartments. Amsterdam is also home to several of the best hotels in Holland, and if you are looking for some luxury try Hotel Seven One Seven or the Dylan Hotel. At the opposite end of the spectrum, choose a value-for-money hostels in Holland; a few of the best that Amsterdam has to offer are the Stay OK (double rooms and dormitories) and Hotel Brouwer, a tiny pension-style canal side hotel with just 8 rooms.
Beyond Amsterdam
You really should see more of Holland than just Amsterdam, and there are many very intriguing ancient towns and country places to visit, where you will find delightful accommodation in Holland to tempt you to come back. Perhaps you would like to visit Den Haag (The Hague) or Utrecht, both great old towns with plenty of culture. Here you can try one of the many hotels in all categories.
If you want to get away from the cities and see the countryside, make your way to the Hoge Veluwe National Park, grab a Free-to-use bicycle and join the locals as they enjoy the dunes and woodlands; if you would like to linger, select one of the 6 Holland hotels just outside the Park – Hotel Sterrenberg is very popular. Browse our Holland Hotels online to find where to stay in Holland and secure the best deal on Holland accommodation.