Mykonos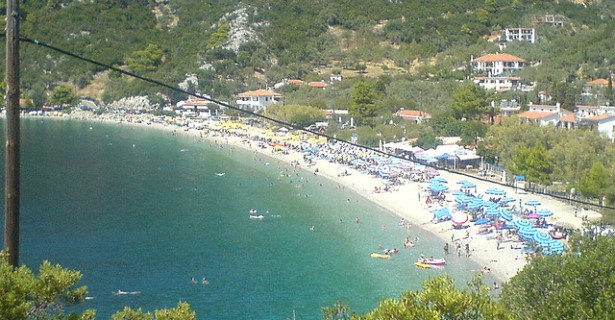 Hotels in Mykonos Greece
The Greek island of Mykonos is part of the Cyclades and is a popular tourist destination. The perfect blue sea and well-known local building styles are what draw visitors to this location every year. The boutique hotels in Mykonos vary in price so as to accommodate every budget. Hostels and cheap hotels in Mykonos, Greece make it possible for anyone to make this island their next vacation destination.
Popular points of interest in Mykonos
Whether you choose a basic hotel room or a spot at one of the luxury hotels in Mykonos, you will most likely spend very little time in your room. There are so many interesting places to visit that you will be out the door from sunrise to way after sunset.
You can't ignore the ancient feel of this island and the best way to really indulge your senses is by visiting the archaeological site of Delos. Depending on your personal preference, you can choose a guided or unguided tour of these ruins. A knowledgeable guide is, of course, the best bet for anyone who isn't particularly familiar with the local history.
Matoyianni Street has been preserved in typical old fashion. Enjoy a stroll down the street and visit the boutiques and shops along the way. This is the perfect way to explore the tradition and local culture.
The unique shape and design of the Church of Paraportiani is what makes it such a popular attraction. Not only do tourists visit the church for a look at the unusual architecture but also to experience the tremendous views. Don't forget to visit the Panigirakis Castle and the The Windmills (Kato Milli) for that all round, complete tourist experience.
Mykonos beaches and walks
Many visitors and locals agree that Agios Sostis is the best natural beach on the island. Accessing the beach can be a bit tricky since there are no real pathways. Of course, once you reach your destination, it is well worth the effort.
Panormos Beach is located next to Agios Sostis and is another unspoilt landscape. There are bars from which visitors can order refreshments and the beach is also fairly sheltered from the wind compared to other northern beaches.
Little Venice is a lovely place to enjoy a relaxing walk and perhaps also some shopping at the local boutiques. The views are stunning and the atmosphere makes you feel so alive.
For anyone trying to decide where to stay in Mykonos, you may have already noticed a variety of online offers. Many of the best hotels in Mykonos offer fantastic Mykonos hotel deals, discounts and promotions with online bookings for resorts, boutique hotels and apartments in Mykonos. Visitors are always keen on cheap accommodation in Mykonos, Greece because it leaves them with extra cash in their pockets to spend on fun activities and delicious dinners.