Cologne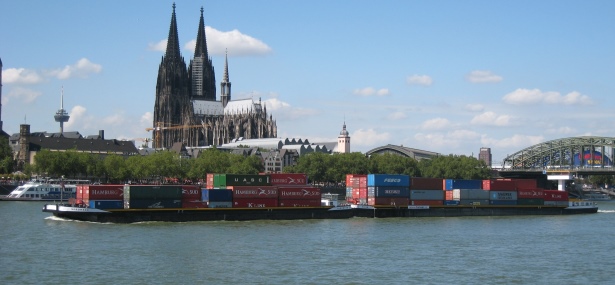 Where to Stay – Hotels in Cologne, Germany
Accommodation in Cologne
The city of Cologne might not be as well-known as bigger German cities like Berlin of Munich but it is certainly worth visiting. It was all but destroyed during the Second World War and rebuilding this city was a massive undertaking. Now, the hotels in Cologne, Germany do a fine job of making guests and visitors feel welcome and right at home. So, whether you are looking for luxury accommodation in Cologne, Germany; fully self-contained serviced apartments in Cologne, or a bed at one of the hostels in Cologne, it's all available in this great city.
Historical Cologne sites and museums
The Cologne Cathedral (Dom) is one of the most popular religious and historical buildings in the city. It is particularly lovely to visit during mass and over the festive season. Another popular historical and religious site is St. Maria im Kapitol. Its 11th century wooden doors welcome visitors to enjoy the fine sculpted wood carvings of the life of Christ that decorate the interior.
Two popular art museums are the Wallraf-Richartz Museum and the Museum Ludwig, both of which offer a fine display of very old and more recent pieces. The Schnutgen Museum, on the other hand, is a speciality museum with a beautiful selection of medieval art.
Fun local activities in Cologne, Germany
Take a walk along the Hohenzollern Bridge and take your time crossing the Rhine River. Along the way, you will notice padlocks fixed in place along the fence. These are placed here by couples as a sign of their love and commitment to one another. A visit to the local Botanical Gardens Flora is certainly in order. It is located along the Rhine River and dates back to the 1800s. Visitors can enjoy some beautiful displays of cacti and plant houses.
The KoelnTriangle is a lovely place to visit for a phenomenal panoramic view of the city. Visitors can even make the most of their trip by enjoying a delicious meal while taking in the scenery. The Koelner Zoo is a wonderful place to visit, especially for young children. This zoo is home to more animals than any other zoo in the country and is open every day. Another fun family activity is a ride on the Rheinseilbahn. The ride is not all that long but the views are really lovely.
If deciding where to stay in Cologne largely depends on the price factor, consider looking up bed and breakfast in Cologne or cheap hotels in Cologne online. An online search and booking is the quickest way to find the best hotel in Cologne, Germany for you and other accommodation deals without much effort at all.