Berlin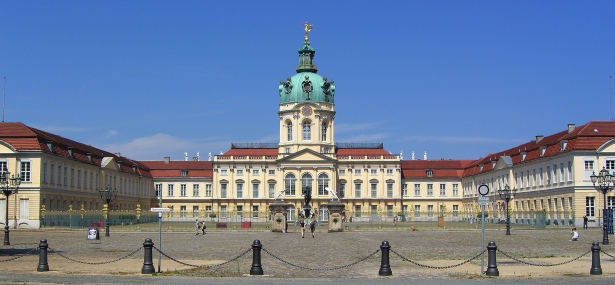 Where to Stay – Hotels in Berlin, Germany
Berlin is both the capital of Germany and the largest city. There's an abundance of historical sites, museums and fun to be had. In order to cater for the constant influx of tourists, there are plenty of cheap hotels in Berlin, Germany to choose from. The hostels in Berlin are ideal for backpackers while the apartments for rent in Berlin are great for families planning on visiting for a longer period of time.
Historical sites in Berlin, Germany
While you call your hotel in Berlin home for the duration of your stay, there's so much to see and experience in this city that you will most likely only use your room to sleep, freshen up and enjoy some of your meals. It's no secret that Berlin and Germany as a whole is associated with the infamous Adolf Hitler. This is why you will find a large number of memorials and monuments that reflect the occurrences of the Second World War and the lives lost.
The Deutsches Historisches Museum, previously an arsenal, has been transformed into one of the most informative historical places to visit in the city. The Topography of Terror is an exhibition that has been built on the same site where the main office stood during the "Third Reich".
The Memorial of the Berlin Wall and the Holocaust Memorial (Memorial to the Murdered Jews of Europe) are two other important places to visit for history fans.
Berlin museums, galleries and parks
Berlin is not just famous for its history relating to Hilter and Nazi Germany. The Pergamon Museum is one of the most visited places in the area and tourists thoroughly enjoy learning all about the ancient history.
Museumsinsel (Museum Island) is actually home to the Pergamon, the Altes and the Bode museums so make sure that you get there early and take advantage of all three.
Gemaldegalerie is a wonderful art gallery that displays artworks dated from the 1200s to the 1700s. It's one of the most popular galleries in the city and will allow visitors to enjoy the artist's perspective of the way the world was.
Potsdam's Gardens and Tiergarten are both wonderfully tranquil parks to visit if you want to enjoy lush surroundings and escape the busy city. Pack a picnic lunch and stretch your legs while enjoying one of the popular places for both locals and tourists alike. Running a search online for a boutique hotel or bed and breakfast in Berlin Germany will reveal all the best hotels in Berlin and allow you to target accommodation within your price range. Booking your accommodation in Berlin online is both easy and fast. In just a matter of clicks you can decide where to stay in Berlin and continue planning the rest of your memorable visit.