Paris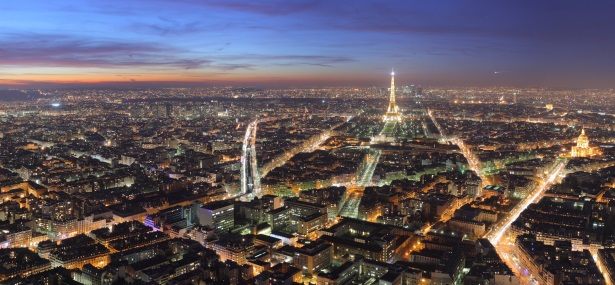 Where to Stay – Hotels in Paris, France
Deciding where to stay in Paris, France or finding the best hotels in Paris can be real trick considering all the different options available. Hotels in Paris, France range from economically priced basic hostels in Paris to supremely decadent but somewhat pricier bed and breakfast or apartments in Paris. If you are hunting for Paris hotel deals or cheap hotels in Paris, your search is best done online. For that matter, booking your accommodation in Paris is also best done online considering all the attractive benefits and discounts available these days.
Must-sees in Paris, France
At the risk of sounding cliché, two of the top sights in Paris are the Eiffel Tower and the Louvre. After all, there really is nothing quite like the view from on top of that great big tower and how often do you get the chance to see such magnificent works as the one and only Mona Lisa? Missing out on these two sights is unthinkable.
Apart from the famous Louvre, there are plenty of other wonderful museums and galleries to visit in Paris. Of which, the Musee d'Orsay, the Musee de l'Orangerie and the Musee Nissim de Camondo are at the top of many tourists' lists.
What is Paris without a little romance? The Ile Saint Louis is the perfect place for you to make the most of one of the world's most romantic cities. Enjoy a slow walk, treat your tastebuds to some real French ice cream and make the most of some truly fabulous photo opportunities. The fact that this area does not have as many monuments and historical attractions; makes it perfect for a most intimate experience.
Visit the Notre Dame Cathedral and be amazed by its historical structure and gothic design. It is considered a sacred place and the heart of the city.
There are also a number of tour companies that offer guided tours of the city and the hop-on-hop-off bus is a great way to get around and experience as many sites as possible all in one day. If you are a boating fan, don't forget to book a cruise along the River Seine that runs right through the city.
Free activities in Paris
Whether you have selected one of the luxury hotels in Paris or a bed and breakfast in Paris, free activities are always a bonus on any trip! Sure, spending money on some of the top and most unforgettable experiences is always worth it but a freebie here and there will always help your travel budget.
Simply stepping outside of your hotel in Paris, France will be the first step in immersing yourself in this city. Invest in a travel guide booklet to make your way through the streets and enjoy the European architecture that surrounds you.
Many of the museums do not charge an entrance fee and neither do religious monuments, churches and cathedrals. Of course, a donation is always welcome and you are free to give whatever you deem appropriate.
There are also a number of beautiful parks in the city where you and your fellow travellers or family can enjoy a relaxing walk, picnic lunch and allow the kids enjoy some outdoor fun too.