Bordeaux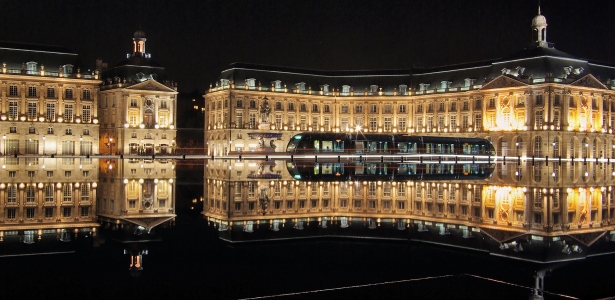 Hotels in Bordeaux, France
Where to stay in Bordeaux for the best accommodation
The port city of Bordeaux is located on the Garonne River in south west France. This region is particularly famous for its superior wines as well as the many fascinating historic landmarks. There are a number of forms of accommodation in Bordeaux and, by offering various prices, anyone can afford the hotels in Bordeaux.
Top sights and attractions in Bordeaux
One of the main local attractions is the Place de la Bourse (Place Royale). This fine structure is located on the main road and near the river. It is also very close to a local restaurant area where you can enjoy a bite to eat or a refreshing drink after enjoying a scenic walk around town.
As you walk around town, you cannot ignore the fabulous Porte Cailhau. This square is home to many restaurants, cafés and shops. Even if you don't stop to eat or buy anything, the architecture here is simply out of this world and has a way of transporting you back in time.
Other amazing landmarks in Bordeaux include Grosse Cloche de Bordeaux, Chateau Pape Clement, Notre Dame Church (Eglise Notre Dame la Grande) and Quinconces Esplanade (Esplanade des Quinconces) to name just a few.
Interesting sites of religious importance include St. Andre Cathedral (Cathedrale Saint-Andre), the Tower of Pey-Berland and La Fleche Saint-Michel. It is important to remember that, although these are religious sites, they are also visited by tourists of different faiths for the architectural and historic value that they provide.
Other things to do in Bordeaux
When in Bordeaux, there is one thing that you simply have to do. You have to book a trip on one of the local wine tours. Even if you aren't a wine lover, you can use this opportunity to learn more about the local wines and choose the perfect bottle as a souvenir or gift for somebody special back home.
There are also a number of beautiful bridges in the city and tourists often enjoy the views from Le Pont Jacques Chaban-Delmas and Pont de Pierre. If you enjoy biking, walking or running, these bridges are ideal.
There are also various museums that you can visit while in Bordeaux. Top choices include Musee des Chartrons, the Wine & Trade Museum and the CAPC Musee d'Art Contemporain.