France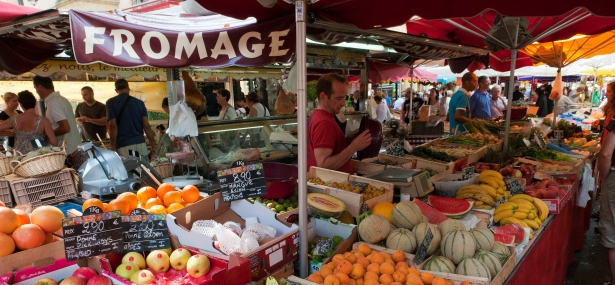 Where to Stay in France
France has to be near the top of everyone's list of best countries to visit in Europe. There is simply no end to the attractions in France, from fabulous cities like Paris, the epitome of Chic, to the beaches of the Cote d'Azur, to the allure of the Champagne valley, France has it all. Experience some of the wonders of France on one of the many and varied French holiday options available.
Wherever you go, there are hotels in France waiting to welcome you. Book online to find where to stay in France. Your chosen hotel in France could be a luxurious suite in an elegant Chateau, a more down-to earth cheap hotel in a French village, or perhaps you prefer your French accommodation to be in a cosy B&B (Pensione) where you can get to know your hosts and benefit from their local knowledge. Whatever you decide, accommodation in France is plentiful and all tastes and budgets are provided for.
What type of accommodation in France is right for you?
If you are planning a self-drive holiday through the beautiful hills and lanes of rural Provence, you will find mostly smaller French hotels and Pensiones. Many of these are family-run hotels and do not have all the amenities that you have come to expect from larger hotels (like swimming pools, spas, and several restaurants), but offer a most charming alternative to regular hotels.
Even in the heart of Provence, you will always be able to find some excellent 4 and 5-star French hotels in the larger towns. Renting a Gite (self-catering holiday cottage) is very popular in the rural areas of France and is an especially good choice for families; many have a garden and pool, and are a good option for cheap accommodation in France. There are also several hostels and back-packer hotels for those on a tight budget – more money to spend on wonderful French food and wine!!
French Hotels on the Cote d'Azur
If a beach holiday is what you are looking for, the superb French Riviera is hard to beat, and there are some superlative French resort hotels to accommodate you in towns like Cannes, Villefranche-sur-Mer, Antibes and Nice. Some of the best hotels in France are to be found in these chic and pricey resorts, such as the 5-star Chateau de la Chevre d'Or, Chateau Eza, and the Grand-Hotel du Cap-Ferrat, while at the lower end of the scale, there are cheap hotels in France like Hotel Le Panoramic Nice and Clair Hotel, both of which only have 2 stars, but get excellent reviews from guests.
Parisian Hotels
Fabulous Paris has over 2000 hotels in all categories from hostels and motels to apartment rentals, many good 3 and 4-star hotels, as well as some of the best accommodation in France including one superb French resort hotel right in the centre of Paris, the Murano Resort.