Finland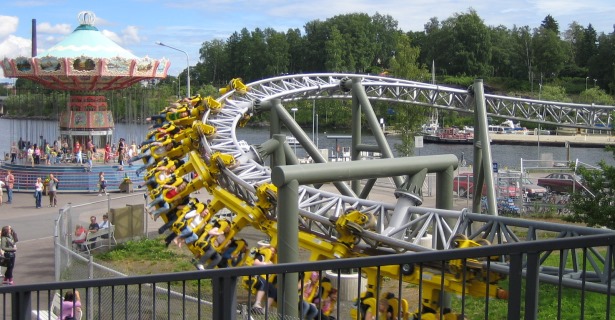 Where to stay in Finland
Compare hotel accommodation in Finland online
Finland is known for its love of saunas, ice skating, international sports stars like former Formula One World Champion Mika Hakkinen and the now world famous company, Nokia. It is also the eighth-largest country in Europe and the most sparsely populated country in the European Union. Along with all the amazing natural sights and treating yourself to regular sauna sessions, the locals are ready and waiting to make you feel right at home. Hotel accommodation in Finland comes in every shape and form. From luxury hotels and apartments to cosy guest houses and even cheap hostels for the minimalist. With so much to see and do in the land of a thousand lakes, you are probably better off choosing a hot hotel deal in Finland and saving your money for meals, fun and local shopping instead.
Top attractions and sights in Finland
In order to really make the most of your holiday in Finland, it would be ideal that you conduct a fair amount of research online first. By figuring out which of the top sights you would most like to see, you will also determine where to stay in Finland. In many cases, renting a car in Finland will allow you to tour the country and see a few different locations instead of staying in just one city or town. If you are up for a fun road trip, take the time to create your own itinerary and leave plenty of time for stops along the way. Once you have done so, you can book your hotel accommodation in Finland online at each of your overnight stops. That way, you won't have to worry about hunting for a place to stay each night.
Helsinki is the capital of Finland and usually receives the most visitors for obvious reasons. Some of the top local sights here include the Fortress of Suomenlinna, the Uspenski Cathedral and shopping at Esplanade. A few nights staying in Helsinki will allow you to explore the local culture, traditions, and religious influences; whilst doing some shopping at the same time.
The Sarkanniemi Adventure Park in Tampere is a great activity for those travelling with children or even if you fancy a bit of theme park fun. A stroll through Pyynikki Park and a trip up the Observation Tower is also a huge hit in Tampere. The views are absolutely spectacular and make for a truly memorable experience.
The Arktikum in Rovaniemi is located on the Arctic Circle and serves as a museum, science centre and corporate venue. A trip here will give you a comprehensive understanding of the Saami culture and the science centre offers breath-taking displays of the northern lights, a snowflake maker and an aquarium. Whilst in Rovaniemi, a visit to the Santa Caus Village is a must.
Some travel tips for your first time in Finland
While saunas are plentiful in Finland (approximately 2 million of them throughout the country), it is important to understand just how they work and if you should indeed set foot in one. Certain medical problems (like heart conditions or blood pressure) could mean that a sauna is more of a risk than a treatment for you. If you have any such conditions, consult with your doctor before exploring this form of therapy.
When looking around for a place to eat, you will notice that many restaurants post their menus outside along with prices. So, you know exactly what you are getting into before you sit down and order.
Alcohol and tobacco products are fairly expensive in Finland but it's good to know that many other products and services are on par or even cheaper than many other European countries. You are also likely to find several choices in terms of restaurants, bars, hotels and other accommodation in Finland. Be willing to shop around and compare prices if you hope to get your hands on the best possible deals and value for money.