Split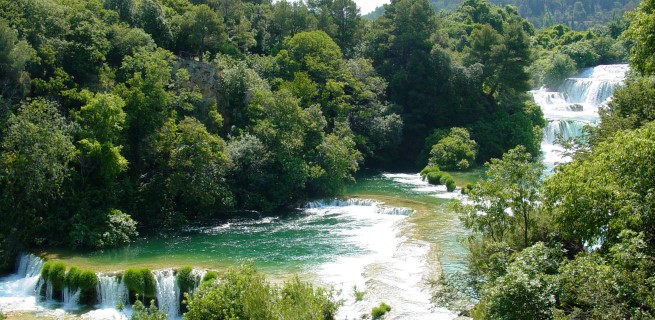 Hotels in Split, Croatia
Compare hotel accommodation in Split
Located on the Adriatic Sea, Split is the second-largest city in Croatia. It is one of the oldest cities cities in the area and over the years, like any other, has experienced its fair share of ups and downs. As of the turn of the century, however, Split began to make a dramatic change with tourism in mind. New apartments, offices and hotels were built in order to accommodate visitors and the city has since become one of the most popular destinations in Croatia.
Top Split attractions
No matter where you book your hotel in Split, you simply have to make sure that you create a bucket list of things to do during your visit. At the top of your list, undoubtedly, should be a trip to Diocletian's Palace. The architecture of this palace is as fascinating as its history and this is bound to be one of the liveliest places you will visit during your trip. Built by Diocletian as his retirement retreat, the palace was left empty for several years after his passing. Only when the nearby locals sought refuge here from advancing barbarians, did the palace become a home once more. Today, you can frequent several shops and restaurants house within the palace and you will also notice that there are still people who live within its walls.
If you are looking for a way to spend your evening without having to return to your room too early, then make sure to stop by the Riva Harbor. As you stroll by the water, you will notice a wide variety of boats and yachts. There are also a number of restaurants here where you can enjoy dinner as you watch the sun set.
For a fun day out with the family or even if you want a nice place to relax for an hour or two, you can visit the Parco Nazionale Krka. This park is truly superb, well kept and everyone will love the waterfalls! In the summer, this park can get really busy so make sure that you leave your hotel nice and early to secure your spot and possibly return in the afternoon when the crowds are at their peak.
If you want to get out of the actual city for a little while, then you should certainly consider signing up for a boat ride to one or more of the nearby islands. Not only is the boat ride fun for all but you will also get to see the city from a different perspective.
Other things to do in Split
With so many sights to see in Split, it's no wonder that you won't be spending too much time in your hotel room. You won't find any modern theme parks or anything along those lines in Split but, if you are looking for family friendly entertainment, you can take everyone to a show at the Croatian National Theater and perhaps visit the local zoo if your fellow travellers are animal enthusiasts.
Bike tours, horseback riding tours and other day tours through the city and its most scenic surrounding areas are great ways of seeing the sights you want while offering everyone in the family a fun way of doing so.
For shopping, the local markets are the best. The Green Market is known for offering its locals and visitors the freshest produce as well as a selection of other products like hats, bags, shoes and souvenirs. If you plan on spending at least a few days in Split and you want to purchase some fresh fruit and vegetables, then this is a great place to shop. That said, prices vary from vendor to vendor so make sure that you shop around first and don't buy the first thing you see.
If you are planning on cooking your own fish or even if you would like to get a sense of how the locals live, make your way to the local Fish Market at least once while you are here.